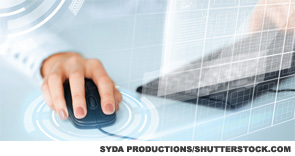 I cherish this opportunity to serve as the president of the American College of Rheumatology (ACR). It is both an honor and immense responsibility, because the ACR is the preeminent professional membership organization for rheumatologists in North America—if not the world. I am reminded that the ACR also welcomes members in a variety of membership categories, including research members, international fellows and members, fellows-in-training, residents and students.
In addition, the Association of Rheumatology Health Professionals (ARHP), a division of the ACR, is the home for the nonphysician workforce specializing in rheumatology, namely, registered and licensed practical nurses, nurse practitioners, physician assistants, physical therapists and occupational therapists, as well as practice managers. Although our diverse membership offers a challenge for planning and managing resources, it's an advantage to be unified in an integrated organization with a single voice.
ADVERTISEMENT
SCROLL TO CONTINUE
Who Am I?
I have been a faculty member in the Division of Rheumatology and Immunology at Duke University for nearly 30 years. I see patients two days a week and spend the rest of my time in research and administration. My research interests revolve around the investigation of new therapies for rheumatoid arthritis, vasculitis and Sjögren's syndrome. I also work with the Immune Tolerance Network, a NIAID-sponsored consortium devoted to the discovery of tolerance-inducing therapies.
My background, thus, provides me with a good understanding of the challenges and opportunities facing our academic workforce. I am also keenly aware of the issues facing rheumatologists in practice. However, I will seek out advice to ensure we are not missing a beat on practice matters. Importantly, the Board of Directors, the Executive Committee and the 13 committees responsible for acting on behalf of the organization are strongly represented by practicing rheumatologists who will keep me abreast of the issues and provide direction for the ACR.
ADVERTISEMENT
SCROLL TO CONTINUE
On the ACR Front
What is front and center on the ACR radar screen? The ACR is currently upgrading its technology infrastructure to enhance data integration and capabilities for delivery of products and services. I realize that many members, like me, have been unhappy with the ACR's website. Next year, the ACR will unveil a new website that will be much easier to navigate for the purpose of efficiently accessing our diverse portfolio of resources.
The ACR is building a Learning Management System (LMS) that will provide relevant and value-added e-learning for our members, as well as an opportunity to expand the delivery of education to other audiences. A multiyear project, the new LMS platform will begin to take shape during my tenure.