Also, from TLI's Emory University partnership, Karen Law, MD, is developing a curriculum for multiple online, interactive case studies, and Cristina Drenkard, MD, has provided cultural competency expertise.
You Might Also Like
Explore This Issue
August 2015
Also By This Author
Elizabeth Ferucci, MD, MPH (Alaska Native Medical Center, Anchorage), has led multiple online professional outreach sessions and is the principal investigator for the Indian Health Services Lupus Registry; Ben Smith, PA-C (Tallahassee, Fla.), and Kori Dewing, DNP, ARNP (Virginia Mason Medical Center, Seattle), have led live professional outreach sessions at medical conferences for physician assistants and nurse practitioners.
ADVERTISEMENT
SCROLL TO CONTINUE
The leaders of the Fellows Project include Amanda Sammut, MD (New York); Amy Caron, MPH (New York); Diane Gross, MPH (New York); Rosalind Ramsey-Goldman, MD (Chicago); and Maria Dall'Era, MD (San Francisco).
Other members instrumental to the success of these projects over the past year have been Megan Clowse, MD, MPH (Durham, N.C.); Greg Dennis, MD (Potomac, Md.); Mary Anne Dooley, MD, MPH (UNC Chapel Hill, N.C.); Candace Feldman, MD, MPH (Brigham and Women's Hospital, Boston); and Ed Treadwell, MD (East Carolina University School of Medicine, Greenville, N.C.).
ADVERTISEMENT
SCROLL TO CONTINUE
The Future
Data from national lupus registries, the research from advocacy and research groups, and the results of TLI's own efforts suggest lupus may affect more Americans than previously thought. Through TLI and Collaborative Initiatives, the ACR is increasing its impact, expanding its reach and broadening its collaborations in lupus, keeping it ahead of the curve in the national conversation about lupus, chronic diseases and health disparities. Continuing to expand the work of the Collaborative Initiatives beyond lupus will allow the ACR to advance the care of other chronic rheumatic diseases and be at the leading edge of healthcare. Educated providers plus well-informed patients promises to enrich our specialty and its clinical practice, which is my reason for headlining this effort.
More information about The Lupus Initiative.
---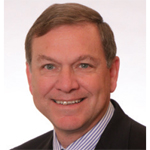 E. William St.Clair, MD, is president of the ACR and chief of the Duke Division of Rheumatology and Immunology, Durham, N.C. Dr. St.Clair, a rheumatologist, has 25 years of experience as a clinical investigator. Contact him at wstclair@rheumatology.org.
ADVERTISEMENT
SCROLL TO CONTINUE