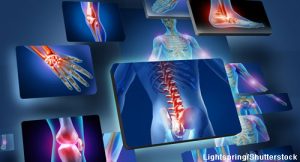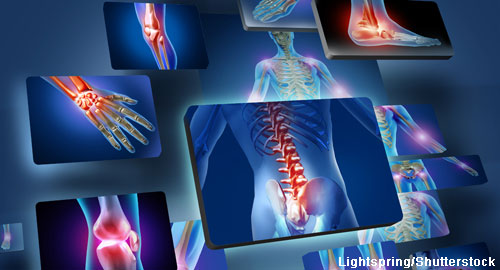 ACR CONVERGENCE 2021—To help the clinical assessment of disease activity in patients with axial spondyloarthritis (axSpA) and psoriatic arthritis (PsA), rheumatologists can turn to evidence-based measures commonly used in research that focus on both quality and treat-to-target concepts of disease management. During a session titled Assess Disease Activity in axSpA & PsA in Clinical Practice, two experts described these disease activity measurements used in axSpA and PsA and how rheumatologists can apply these measures in the clinic.
You Might Also Like
Also By This Author
Alexis Ogdie, MD, associate professor of medicine at the Hospital of the University of Pennsylvania, Philadelphia, opened the session, emphasizing the importance of measuring objective disease activity in PsA and using these measures to develop treat-to-target strategies and monitor outcomes and goals.
ADVERTISEMENT
SCROLL TO CONTINUE
Objective measures of disease activity include both the physical exam and patient reported outcomes, such as the Routine Assessment of Patient Index Data 3 (RAPID3), which is commonly used in the U.S., and the Psoriatic Arthritis Impact of Disease (PsAID) Questionnaire, which is specific for PsA and commonly used in Europe.
'A thorough assessment is how we know how our patients are doing. If we only ask them or only look at a couple of joints, we're missing the bigger picture.' —Dr. Ogdie
After the initial comprehensive exam, Dr. Ogdie said assessment of disease activity should be done on follow-up visits, including the assessment of active skin disease, disease impact, side effects and patient reported outcomes. She discussed various aspects of the physical exam (e.g., 66/68 joint count, use of the Spondyloarthritis Research Consortium of Canada [SPARCC] enthesitis score vs. Leeds Enthesitis Index [LEI], and dactylitis exam) that can be used, underscoring the need to include assessment of the skin and nails, which is relatively easy, but often not done by rheumatologists, she said.
Unlike in Europe, Dr. Ogdie said rheumatologists in the U.S. don't document disease activity as often and suggested this lack of documentation can be a deficit to care because documentation can help define treat-to-target goals and facilitate insurance approvals for treatment. Although many rheumatologists think these physical exams require too much time, she noted how quickly they can be done—four minutes and a bit longer for recording.
"A thorough assessment is how we know how our patients are doing," she said. "If we only ask them or only look at a couple of joints, we're missing the bigger picture, which is really needed to optimize treatment."