---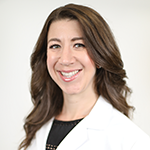 Samantha C. Shapiro, MD, is an assistant professor of medicine at in the Division of Rheumatology at Dell Medical School, University of Texas at Austin. Her interests include clinical education and patient care. She is an active member of the ACR Insurance Subcommittee.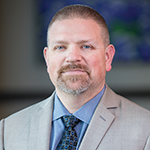 Karl Koenig, MD, MS, FAOA, FAAOS, FAAHKS, is chief of the Division of Orthopedic Surgery at Dell Medical School at the University of Texas at Austin and the medical director of the UT Health Austin Musculoskeletal Institute.
ADVERTISEMENT
SCROLL TO CONTINUE
Key Takeaways
Integrated practice units that include both rheumatologists and orthopedic surgeons facilitate and expedite the perioperative care of patients with inflammatory arthritides.
Healthcare systems can be specifically designed and built to foster multidisciplinary care and collaboration at the individual patient level.
More programs of this type should be designed, implemented and measured to demonstrate a path forward in providing real-world, value-based care to our patients.
References
Goodman SM, Springer B, Guyatt G, et al. 2017 American College of Rheumatology/American Association of Hip and Knee Surgeons guideline for the perioperative management of antirheumatic medication in patients with rheumatic diseases undergoing elective total hip or total knee arthroplasty. Arthritis Care Res (Hoboken). 2017 Aug;69(8):1111–1124.
BMUS: The burden of musculoskeletal diseases in the United States: Prevalence, societal and economic cost.
Porter ME. What is value in health care? N Engl J Med. 2010 Dec 23;363(26):2477–2481.
Goodman SM, Bykerk VP, DiCarlo E, et al. Flares in patients with rheumatoid arthritis after total hip and total knee arthroplasty: Rates, characteristics, and risk factors. J Rheumatol. 2018 May;45(5):604–611.