You Might Also Like
Explore This Issue
March 2015
Also By This Author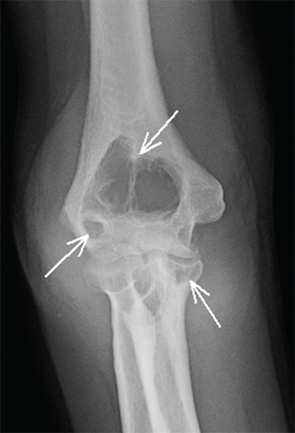 Figure 1: Right elbow anteroposterior radiograph
ADVERTISEMENT
SCROLL TO CONTINUE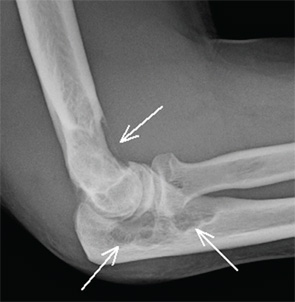 Figure 2: Right elbow lateral radiograph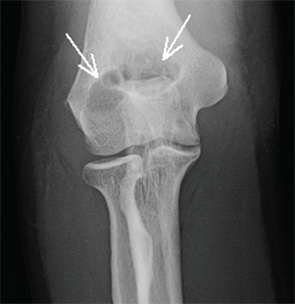 Figure 3: Right elbow anteroposterior radiograph, one year prior to current presentation
ADVERTISEMENT
SCROLL TO CONTINUE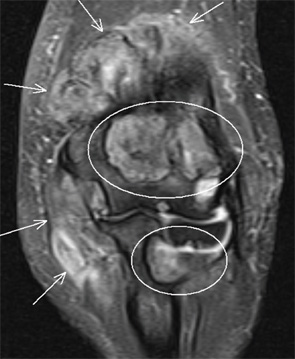 Figure 4: Right elbow coronal T2-weighted fat-suppressed MR image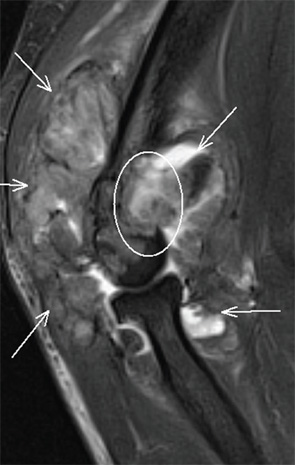 Figure 5: Right elbow sagittal T2-weighted fat-suppressed MR image
History
These images are of a 54-year-old woman with right elbow pain.
Findings/Diagnosis
Anteroposterior and lateral views of the right elbow (see Figures 1 and 2) demonstrate diffuse soft tissue swelling of the right elbow. Although the joint spaces appear normal, there are multiple large synovial-based erosions in the distal humerus and proximal ulna (indicated by the arrows in Figures 1 and 2). There is no osteoporosis and no calcification or ossification within the soft tissue mass. There is no pathologic fracture. Comparison to the right elbow radiograph from one year prior to current presentation (see Figure 3) demonstrates marked interval progression of the erosions and soft tissue swelling. T2-weighted fat-suppressed coronal and sagittal MR images (Figures 4 and 5) demonstrate a large intra-articular mass with heterogeneous signal intensity, representing severe synovial proliferation. This has resulted in large bony erosions in the distal humerus and proximal ulna, and the synovial tissue mass extends into these bony defects (circles in Figures 4 and 5). Surgical biopsy confirmed the radiologic diagnosis of pigmented villonodular synovitis (PVNS).
ADVERTISEMENT
SCROLL TO CONTINUE
The synovial proliferation in PVNS often initially presents with joint pain and swelling. Bony erosions may or may not occur, but are more common in "tight" joints, such as the hip, ankle and elbow, where the synovial proliferation results in greater mass effect upon the adjacent bone. Unlike primary inflammatory synovitis, the cartilage and joint spaces are often preserved. Hemosiderin within the synovium may result in hypointense T1 and T2 signal intensity on MRI and characteristic "blooming" on gradient echo images, although that was not seen in this patient. Although the diagnosis is often made radiographically, MRI is helpful in surgical planning because treatment requires complete synovectomy.
---
Jennifer L. Demertzis, MD, is a musculoskeletal radiologist at the Mallinckrodt Institute of Radiology at Washington University School of Medicine in St. Louis, Mo. She is excited to collaborate on this new feature in the journal and looks forward to seeing future cases contributed by readers.