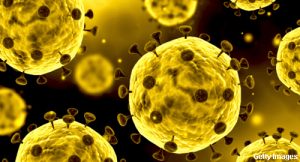 As COVID-19 case counts fade from the headlines and people return to their pre-pandemic routines, rheumatologists and rheumatology professionals may be wondering what "the end" of COVID-19 is going to look like for them. Much of that answer lies in the status of the federal emergencies that have been declared in response to COVID-19.
These emergency proclamations have had a major influence on healthcare operations over the past three years. As the emergency provisions come to an end, rheumatologists and rheumatology professionals must be aware of how their practices will be affected. If you are confused by which emergency means what and which emergency ends when, you're not alone. This article gives you the groundwork to analyze the steps you need to take and when you need to take them.
The National Emergency is over, & the PHE is still in place until May 11.
2 to Watch
Two of the main emergencies to be aware of are the Public Health Emergency, or PHE, declared by the Department of Health and Human Services on Jan. 31, 2020, and the COVID-19 National Emergency, declared by former President Trump on March 13, 2020. On Jan. 31, three years after the PHE was declared, President Biden announced that both of these emergencies would end on May 11, 2023.
While this seemed like a popular plan, giving adequate time for everyone to prepare, Congress moved ahead with a joint resolution, H.J.Res.7, which would end the National Emergency as soon as it was signed into law. After passing the House and Senate, President Biden signed the bill into law on April 10—despite his opposition to it. A separate bill, H.R. 382, which seeks to end the PHE, passed the House of Representatives, but the Senate has not yet voted on it.
Where does that leave rheumatologists and rheumatology professionals? The National Emergency is over, and the PHE is still in place until May 11.
The National Emergency seemed to be the source of much of the authority for the Centers for Medicare & Medicaid Services (CMS) to make changes that rheumatologists and rheumatology professionals have implemented during the pandemic. However, the CMS released a statement on its website assuring stakeholders that the end of the PHE would not be affected by the passage of H.J.Res.7. The CMS still anticipates the PHE will end on May 11, 2023, and the waivers and flexibilities currently in effect as a result of authority granted during the COVID-19 pandemic will remain in place until the end of the PHE.