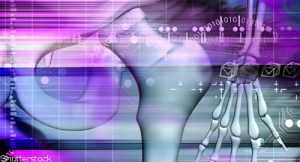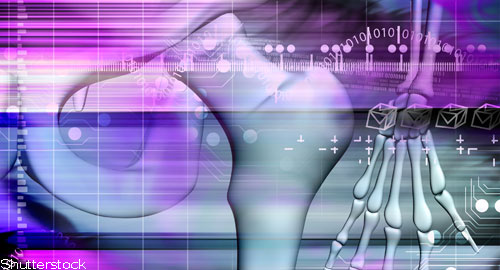 ACR CONVERGENCE 2020—Attention to bone health in people at risk of developing, or who already have, osteoporosis is essential to reduce their increased risk for fragility fractures. Major risk factors for osteoporosis include being female, white, of small frame and having a family history of osteoporosis, as well as having secondary causes of osteoporosis, such as inflammatory disease and corticosteroid use.
You Might Also Like
Also By This Author
Although these factors cannot be modified, other risk factors can, including obesity, smoking, poor diet and inadequate physical activity.
ADVERTISEMENT
SCROLL TO CONTINUE
In a session titled Down & Dirty 30: Therapeutic Exercise for Bone Health, Laura D. Bilek, PT, PhD, associate dean for research and recipient of the Karen Linder Distinguished Professorship for Women's Health at the University of Nebraska Medical Center, Omaha, focused on the importance of physical activity on bone health and provided clinicians with an overview of the current evidence regarding therapeutic exercise for bone health in three at-risk populations. Those three groups include premenopausal women at risk of developing osteoporosis, post-menopausal women with low bone mass and people with osteoporosis.
At-Risk Premenopausal Women
Dr. Bilek presented the most current evidence on the effects of impact exercise and resistance training on bone health in the femoral neck and lumbar spine areas in premenopausal women. Results from a meta-analysis by Babatunde et al. showed that brief, high-impact exercise had a positive effect on bone mineral density (BMD) at the hip, but not at the lumbar spine, and results from a meta-analysis by Martyn-St James et al. showed that resistance training had no effect on BMD at the hip, but a positive effect on the lumbar spine.1,2
ADVERTISEMENT
SCROLL TO CONTINUE
Based on these studies, Dr. Bilek emphasized that to maintain their bone health, premenopausal women at risk of, but not yet with, osteoporosis should lift weights and engage in brief high-impact exercises in which their legs meet the ground, such as jumping rope, lunges, calisthenics, hiking, stair climbing and step exercise classes.
Dr. Bilek stressed the evidence does not support all types of walking as beneficial for bone health, only hiking that requires walking over uneven terrain.
For resistance training, she emphasized the need to focus on strengthening all major muscle groups in the body, with either machines or free weights; the latter are slightly more effective, but potentially riskier. Overall, she said to focus on using high loads and low reps and recommended applying overload by slowly progressing resistance until a person can lift the weight only eight to 12 times before reaching volitional fatigue.