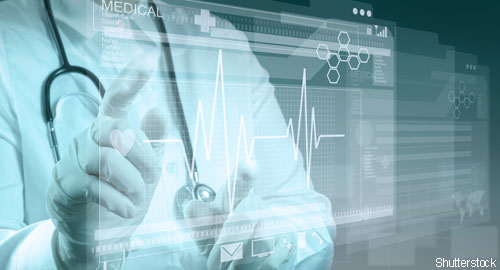 "What are your thoughts on investing in technology for a rheumatology practice?" Depending on who you ask, the answer may be positive, negative or even neutral. Tech advocates will see benefits from these investments for their rheumatology practice and patients, but some see technology as an expense—time, labor and money—with little return on investment.1
You Might Also Like
Also By This Author
Deciding where practice revenues should be invested is no simple task. One poor decision can have a significant negative effect on a rheumatology practice, says Jeffrey Curtis, MD, MS, MPH, the William J. Koopman Endowed Professor in Rheumatology and Immunology at the University of Alabama-Birmingham. Dr. Curtis, a longtime member of the ACR's Registries and Health IT Committee, suggests physician groups look to make tried-and-true technology investments, which may have a history of real world success.
ADVERTISEMENT
SCROLL TO CONTINUE
"There is high potential for false starts, and [tech] companies that are here today [may be] gone tomorrow," Dr. Curtis says. "There also needs to be the recognition that anyone can build an app or invent new tech, but making it useful to the relevant stakeholders, including patients, is often very challenging."
Dr. Curtis and fellow ACR committee member Ankoor Shah, MD, agree that the one thing all rheumatologists should be investing in is advanced analytics from electronic health record (EHR) data. EHRs are the low-hanging fruit of technology investment, Dr. Curtis says, noting EHRs offer invaluable insight into quality improvement and missed reimbursement opportunities.
ADVERTISEMENT
SCROLL TO CONTINUE
"The ability to easily capture, track and report quality improvement data is probably the biggest thing an EHR can do for a rheumatology practice, as a business," says Dr. Shah, a rheumatologist at Duke University in Durham, N.C. For smaller practices, investing in EHR training for providers can [make] a big impact on accessing data to improve both billing and patient care.
"The thing that has helped me the most is having a dedicated person who I can contact to help me with a question, or even train me on how to use the EHR better," Dr. Shah says. "A small, 15–20 minute [time] investment can actually shave minutes off of a visit—in terms of documentation—that can then add up over time to considerable time savings."
Dr. Shah's interest in health IT began a few years ago when Duke University joined the ACR's Rheumatology Informatics System for Effectiveness (RISE) registry. He says clinical informatics has potential as a practice-level investment. The field has exploded in the past five years, he says, with many MDs earning advanced degrees and/or becoming dual-board certified in informatics. Some are taking positions with large healthcare and technology firms.
ADVERTISEMENT
SCROLL TO CONTINUE
"Having a data management or informatics person may not be necessary for a small practice," Dr. Shah says, "but there may be a need for a physician to have some expertise [in this field] and take the lead by having protected time [for] that role. I think most rheumatology practices would start [this informatics position the] same way they have someone manage their infusion center."
More Tech, More Data
Wearable technologies, such as Fitbit or Apple Watch, are a cutting-edge way to gather data in out-of-office settings, Dr. Curtis says.1 Clinics can invest in software to collect data, and some studies are even providing such wearable technologies to patients.
"It's the future, but it's not enough to get more data merely for the sake of having more data," he says. "Interpretation and value need to be attached to the data to help clinicians. When it comes to data, more isn't better, and sometimes, it's worse if the data aren't made useful."
Dr. Shah agrees wearables are cool and proving useful in both research and clinical practice, but he too stops shorts of labeling them a panacea.
"With everyone now having a smartphone or watch, and having them on all the time, collecting those data in real time can allow rheumatologists to better tune our treatments, as opposed to getting a snapshot of the disease activity once every three to six months," he says. Dr. Shah also notes wearable technology's potential to enhance patient-physician communication with patient portals. "I think investing in these types of technologies can really help patients engage themselves."
Dr. Shah says he can envision a coaching app that assists patients with pain management. Such an app could be programmed to encourage patients with alerts—"Hey, you're doing a great job!" —or with reminders—"Your exercise has dropped off in the past week."
"I think that's sort of the future," he says. "I'm not quite sure where they're at now, but a number of pain specialists have looked to these technologies, even such things as virtual reality, to improve pain management in diseases like osteoarthritis, which we don't have a lot of drugs or medications to treat."
Virtual House Calls
Telemedicine is another opportunity for investment, one that Dr. Shah says has "incredible potential" to improve access to rheumatology services. Only 12.6% of physician practices in the U.S. have used telemedicine.2
"There is a growing gap between [the number of] patients who need rheumatologists and the number of rheumatologists—and the closing of that gap is nowhere in sight. Particularly in rural areas and even in urban and suburban areas, the wait time to see a rheumatologist is often months," he explains. "Some EHR systems really facilitate telehealth."
Dr. Shah points to the U.S. Veteran Affairs system, in which primary care providers use telemedicine to interpret lab tests and assess whether or not a patient needs to travel a distance to see a rheumatologist.3
"We see this all the time: Patients come here asymptomatic, with some abnormal labs that really could have been managed over the phone or via e-consult through telehealth," Dr. Shah says. "We're also piloting a system here [with] a few primary care offices. When they put in a rheumatology consult, [that request] is automatically sent as an e-consult to be reviewed by the rheumatologist. The rheumatologist can then provide feedback and advice, or they can say we need to see the patient and get the patient scheduled. We hope that if [the pilot] is successful in achieving the goals of improving access, patient care and patient satisfaction, we roll it out to multiple, Duke-related primary care practices."
Dr. Shah suggests rheumatologists looking for more detailed information can check out the RISE section of the ACR website, which provides a solid base of information and resources on data and technology.
---
Richard Quinn is a freelance writer in New Jersey.
References
de Arriba-Pérez F, Caeiro-Rodríguez M and Santos-Gago JM. Collection and processing of data from wrist wearable devices in heterogeneous and multiple-user scenarios. Sensors (Basel). 2016 Sep;16(9):1538.
UBM Medica. 2017 technology survey results. Physicians Practice. 2017 Jul 10.
Girard P. Military and VA telemedicine systems for patients with traumatic brain injury. J Rehabil Res Dev. 2007;44(7):1017–1026.