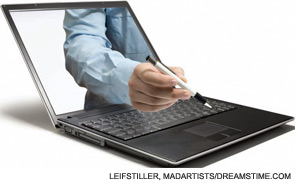 In an effort to minimize medical fraud and abuse, the Centers for Medicare and Medicaid Services (CMS) has updated the signature guidelines for physicians and medical documentation.
CMS has always required physician signatures to be legible for any service that is provided or ordered. This is an important part of authenticating the identity of a provider and supporting the medical services rendered to any patient, but CMS now includes a few more guidelines for compliance:
All service records and orders should be signed and dated. If these are missing, CMS has indicated that orders will be disregarded.
Signatures should be legible.
A valid electronic signature should be on file.
Stamp signatures are not acceptable.
It is important to understand that a physician's signature authenticates any medical services that are ordered or rendered. CMS has given clear directive to claims auditors to pay close attention to claims that are not in compliance with the signature guidelines. Rheumatologists and their staff should keep up to date with Medicare regulations to avoid unnecessary claims review or audits.
For additional information on CMS signature guidelines, download CMS Medicare Learning Network's MLN Matters newsletter at www.cms.gov/MLNMattersArticles/downloads/MM6698.pdf, or contact the ACR's practice management department at [email protected] or (404) 633-3777, ext. 818.