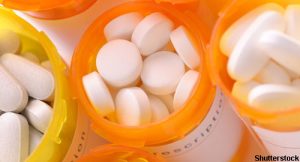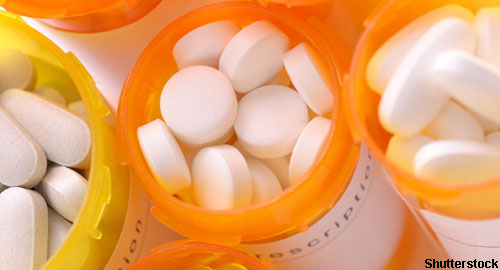 ACR CONVERGENCE 2020—Tofacitinib may be an effective treatment for patients with active ankylosing spondylitis (AS), according to a phase 3 study from Deodhar et al. presented in a late-breaking abstract session during ACR Convergence 2020.1
The study evaluated the efficacy and safety of tofacitinib in adults with AS (N=269), which was documented with centrally read radiographs. To participate, patients had to meet modified New York Criteria and have an inadequate response or intolerance to at least two non-steroidal anti-inflammatory drugs (NSAIDs). The study's initial 16 weeks included a double-blind phase during which patients were randomized in a 1:1 ratio to receive either 5 mg of tofacitinib twice daily or placebo. After week 16, all patients received open-label tofacitinib until week 48.
ADVERTISEMENT
SCROLL TO CONTINUE
Of the randomized patients, 133 received tofacitinib and 136 received placebo. Additionally, 77% of patients were naive to biologic disease-modified anti-rheumatic drugs (DMARDs). The patients' mean age was 41, with the majority of participants being white (80.5%) and male (87%) with symptom duration of around 13 years. Twenty-five tofacitinib-treated patients (18.8%) were Asian.
Four different groupings of efficacy endpoints were evaluated, as well as safety data up to week 16 and then up to week 48. The study's primary endpoint was an Assessment in Ankylosing Spondylitis (ASAS20) response achieved by week 16. An ASAS20 response is defined as an improvement of at least 20% and an absolute improvement from baseline of at least 20 units on a 0–100 scale in at least three of the following domains: patient global assessment of disease activity, pain assessment, physical function [Bath Ankylosing Spondylitis Functional Index] or inflammation; with no worsening in the remaining domain.
ADVERTISEMENT
SCROLL TO CONTINUE
The Results
At week 16, the study's primary endpoint was met, with 56.4% of tofacitinib-treated patients achieving an ASAS20 response compared with only 29.4% of placebo-treated patients (P<0.0001). Additionally at week 16, a 40% improvement (ASAS40) was seen in 40.6% of tofacitinib-treated patients compared with 12.5% of placebo-treated patients (P<0.0001). Significant improvements were seen with tofacitinib compared with placebo in the other efficacy endpoints evaluated.
Serious and severe adverse events were reported in two tofacitinib-treated patients and placebo-treated patients. Three tofacitinib-treated patients and one placebo-treated patient discontinued treatment due to adverse events. Safety trends for the different dosages evaluated in this study were similar up to week 48.
In the tofacitinib-treated group, no deaths, deep vein thromboses, pulmonary emboli, arterial thromboemboli, gastrointestinal perforation, interstitial lung disease, major adverse cardiovascular events, malignancies, or opportunistic infections were reported up to week 48. Of these patients, one had an undefined hepatic event, one had meningitis and two had non-serious herpes zoster.