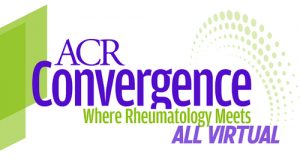 ACR CONVERGENCE 2020—In patients with connective tissue diseases, such as systemic sclerosis (SSc), pulmonary hypertension (PH) remains one of the leading causes of morbidity and mortality. In her lecture on Friday, Nov. 6, Pulmonary Hypertension: An Update, Mardi Gomberg-Maitland, MD, MSc, professor of medicine and medical director of the Pulmonary Hypertension Program at The George Washington School of Medicine & Health Sciences, Washington, D.C., discussed the history of defining PH and how updates to this definition may impact the diagnosis and treatment of patients with this condition.
In 1961, the World Health Organization (WHO) Expert Committee on Chronic Cor Pulmonale published a report noting that 1) mean pulmonary arterial pressure (mPAP) does not usually exceed 15 mmHg when a patient is resting in the supine position, and 2) mPAP should never exceed 20 mmHg.1 Based on this information, the first World Symposium on Pulmonary Hypertension (WSPH), held in 1973, defined PH as an mPAP ≥25 mmHg at rest, as measured by right heart catheterization (RHC).2 Even though this definition used a high pressure threshold compared with the mPAP found in the general population, it remained unchanged in subsequent meetings of the WSPH through 2013 to prevent overdiagnosis of PH.
However, defining PH based on mPAP alone fails to take into account the different mechanisms that can elevate PAP, such as increased cardiac output (CO) and elevation of pulmonary arterial wedge pressure (PAWP) in left heart disease. Thus, from the third WSPH in 2003 to the fifth WSPH in 2013, pulmonary vascular resistance [PVR=(mPAP–PAWP)/CO)] was included in the definition of pre-capillary PH of group 1 (i.e., pulmonary arterial hypertension [PAH]) and this category was defined as mPAP ≥25 mmHg with a normal PAWP ≤15 mmHg and elevated PVR ≥3 Wood Units (WU).3-5
In 2018, the sixth WSPH revised the hemodynamic definition of PH for the first time since 1973, changing the threshold mPAP from ≥25 mmHg at rest as measured by RHC to ≥20 mmHg. In addition, three hemodynamic profiles for PH were constructed: 1) isolated pre-capillary PH, defined as mPAP ≥20 mmHg with PAWP <15 mmHg and PVR >3 WU; 2) isolated post-capillary PH, defined as mPAP ≥20 mmHg with PAWP >15 mmHg and PVR <3 WU; and 3) combined pre- and post-capillary PH, defined as mPAP ≥20 mmHg with PAWP >15 mmHg and PVR >3 WU.6
What do these changes mean for rheumatologists? As Dr. Gomberg-Maitland pointed out, this new definition should help identify more patients with PH earlier in the course of their disease. This is important because, although idiopathic PAH is rare, PAH associated with connective tissue disease is not. Indeed, in the Registry to Evaluate Early and Long-Term PAH Disease Management (REVEAL Registry), connective tissue disease-associated PAH accounts for about 25% of all forms of PAH.7 This includes patients with SSc, systemic lupus erythematosus, rheumatoid arthritis and other conditions.