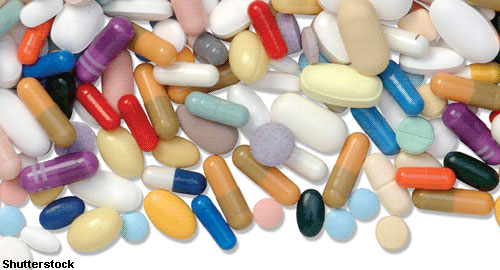 Patient-Reported Outcomes Improve with Upadacitinib Monotherapy
CHICAGO—The SELECT-MONOTHERAPY clinical trial examined the efficacy of upadacitinib monotherapy in adults with moderate to severe rheumatoid arthritis (RA) who have had inadequate responses to methotrexate.1 Upadacitinib is an investigational, once-daily, oral, JAK1 inhibitor. The results of this double-blind, randomized, multicenter, parallel-group, Phase 3 study were presented at the 2018 ACR/ARHP Annual Meeting.
During the study, RA patients were switched to upadacitinib monotherapy, receiving 15 mg or 30 mg once daily, or continued methotrexate. Six hundred and forty-eight patients participated in the trial, with 215 patients on 30 mg upadactinib, 217 on 15 mg upadactinib and 216 on methotrexate (mean dose: 17 mg weekly). The mean patient age was 54.3 years, 81% were female, and 42% had RA for at least five years.
To measure patient-reported outcomes, researchers used the Patient Global Assessment of Disease Activity by visual analog scale (VAS), pain by VAS, Health Assessment Questionnaire Disability Index (HAQ-DI) and health-related quality of life (HRQOL) by 36-Item Short Form Health Survey (SF-36). The changes from baseline to Week 14 were compared.
At Week 14, both upadacitinib-treatment groups experienced statistically significant changes from baseline compared with methotrexate-treated patients with regards to Patient Global Assessment of Disease Activity, pain, HAQ-DI, SF-36 Physical and Mental Component Summary and all SF-36 domain scores. When compared with methotrexate, upadacitinib-treated patients experienced reductions in pain and the duration and severity of morning joint stiffness at Week 14.
FDA Approves Tocilizumab Pen
In late November, the U.S. Food and Drug Administration (FDA) approved the ACTPen to treat adults with moderate to severely active rheumatoid arthritis (RA). The ACTPen is a 162 mg/0.9 mL, single-dose, prefilled tocilizumab (Actemra) autoinjector.2
The treatment is for patients with RA who have had inadequate responses to one or more disease-modifying anti-rheumatic drugs and for adults with giant cell arteritis. Additionally, the ACTPen can be used with pediatric patients. Caregivers can administer the treatment to patients as young as two years old who have active polyarticular juvenile idiopathic arthritis or active systemic juvenile idiopathic arthritis. (Note: The ACTPen has not yet been studied for self-injecting pediatric patients.)
The ACTPen is expected to be available in January 2019.
---
Michele B. Kaufman, PharmD, BCGP, is a freelance medical writer based in New York City and a pharmacist at New York Presbyterian Lower Manhattan Hospital.
References
Strand V, Buch M, Tundia N, et al. Upadacitinib monotherapy improves patient-reported outcomes in patients with rheumatoid arthritis and inadequate response to methotrexate [abstract]. Arthritis Rheumatol. 2018 Oct;70(suppl 10).