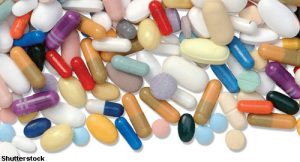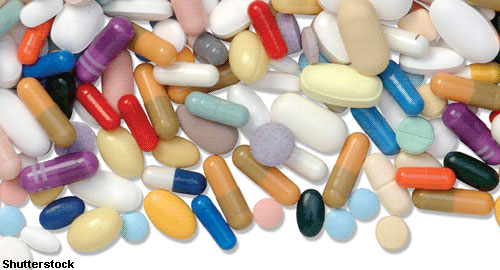 In a phase 3 randomized, controlled clinical trial, upadacitinib (Rinvoq) proved superior to placebo and adalimumab (Humira) for improving signs and symptoms of rheumatoid arthritis (RA) in patients, according to an article published in Arthritis & Rheumatology.1 Upadacitinib is a once-daily, oral Janus kinase inhibitor (jakinib) approved by the U.S. Food & Drug Administration in August 2019 to treat adults with moderate to severe RA who are intolerant to, or have had an inadequate response to, methotrexate.
You Might Also Like
Explore This Issue
March 2021
Also By This Author
The results of the SELECT-COMPARE study, which was supported by AbbVie, focused on the noninferiority and superiority of upadacitinib, both clinically and functionally, to placebo and adalimumab.
ADVERTISEMENT
SCROLL TO CONTINUE
The Study
In the study, all patients were adults who had been diagnosed with RA for at least three or more months and had active disease and a high-sensitivity C-reactive protein level of 5 mg/L or greater. Additionally, participants had at least three erosions or more on hand and foot X-rays, or one or more erosions and were positive for rheumatoid factor (RF) or anti-cyclic citrullinated protein (anti-CCP) antibodies. All patients had taken methotrexate for at least three months and were on a stable 15–25 mg weekly dose for at least four weeks before receiving the first study treatment.
Up to 20% of patients exposed to one biologic disease-modifying anti-rheumatic drug (bDMARD)—not including adalimumab—could be included if they had fewer than three months of exposure or had discontinued taking it due to intolerance. Patients with an inadequate response to a prior bDMARD or jakinib were excluded from the study.
ADVERTISEMENT
SCROLL TO CONTINUE
The study's 1,629 patients were seen at 286 sites in 41 countries. Forty-four percent of study patients were from Eastern Europe, 27% from South or Central America, 19% from North America, 6% from Western Europe, 3% from Asia and 6% from other regions. Patients had active disease with a mean RA duration of approximately eight years. Nearly 88% of patients were positive for RF and/or anti-CCP antibodies. The mean methotrexate dose was 17 mg per week, and 9.3% of patients had prior bDMARD exposure.
Patients were randomized in a doubleblind, 2:2:1 ratio to receive 15 mg of upadacitinib once daily, 40 mg of adalimumab every other week or placebo. Patients also continued their oral or parenteral methotrexate at a stable dose. Stable doses of non-steroidal anti-inflammatory drugs, acetaminophen or oral steroids were also permitted.
Patients on placebo without an improvement of 20% or greater in tender and swollen joint counts from baseline were rescued at weeks 14, 18 and 22: placebo to upadacitinib, upadacitinib to adalimumab, and adalimumab to upadacitinib.