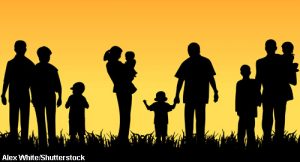 PRSYM—At the 2021 Pediatric Rheumatology Symposium (PRSYM), a session on lupus provided a robust discussion of recent advances in lupus treatments and genetic discoveries in pediatric rheumatology.
Lupus Nephritis
The first speaker was Shaun Jackson, MD, PhD, a pediatric nephrologist and rheumatologist and associate professor at Seattle Children's. His presentation focused on state-of-the-art treatments in proliferative lupus nephritis, highlighting several recent advances in lupus nephritis research and treatment.
ADVERTISEMENT
SCROLL TO CONTINUE
Dr. Jackson said one major challenge in lupus nephritis research is relying on blood tests and protein levels in the urine and urinary sediment, rather than directly studying the kidney itself. Recently, single-cell ribonucleic acid (RNA) sequencing has shown promise in identifying immune mechanisms involved in the pathophysiology of lupus nephritis. With this technology, researchers found activated B and T lymphocytes in affected kidneys, highlighting these cell populations as potential therapeutic targets.1 In line with these observations, researchers have made new therapeutic advances in lupus nephritis by specifically targeting T and B cells.
In January 2021, the U.S. Food & Drug Administration (FDA) approved voclosporin, a calcineurin inhibitor that directly targets T cells, to treat lupus nephritis, making it the first FDA-approved oral therapy for the condition. Voclosporin has advantages over other calcineurin inhibitors because of its fixed dosing. It also does not require frequent monitoring of drug levels and may have a more favorable side effect profile.
ADVERTISEMENT
SCROLL TO CONTINUE
In clinical trials, patients who received voclosporin, in combination with standard therapy (i.e., mycophenolate mofetil and low-dose steroids), experienced statistically significant improvement in renal outcome measures. These findings included a significant reduction in urine protein levels, which is the most important predictor of long-term outcomes.
Moreover, the investigators saw early differences in the amount of proteinuria, Dr. Jackson explained. He displayed two Kaplan-Meier plots showing time to complete remission and time partial remission, measured by improvements in the urine to protein creatinine ratio (UPCR). To meet complete remission, patients needed a UPCR of less than 0.5 mg/mg, and partial remission was defined as a 50% reduction in proteinuria. The Kaplan-Meier plots showed separation between patients receiving voclosporin and those receiving placebo as early as four weeks. The study continued to demonstrate improvement in proteinuria, and voclosporin ultimately met the primary endpoint of complete renal response at 52 weeks, in addition to several secondary endpoints.2
As promising as these results are, Dr. Jackson said they should be interpreted with caution. Like other calcineurin inhibitors, voclosporin reduces protein in the urine in one of two ways. First, as a targeted T cell therapy, it acts as an immunosuppressant, blocking T cell signaling and activation. Second, it has direct effects on podocytes, specific cells in the kidney, directly decreasing the amount of protein in the urine. Some early benefits of voclosporin may be related to the second mechanism of action rather than its effects on the immune system.