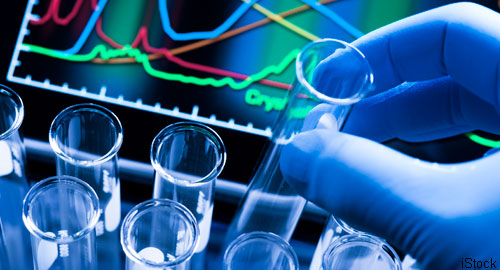 The varicella zoster virus (VZV) can cause persistent inflammation and pathological vascular remodeling diagnosed as giant cell arteritis. VZV vasculopathy can also cause stroke and granulomatous aortitis. The pathologies develop when the virus reactivates from ganglia and spreads transaxonally to arterial adventitia.
You Might Also Like
Also By This Author
Previous studies have shown that VZV infection causes the upregulation of programmed death ligand 1 (PD-L1) and the downregulation of major histocompatibility complex-1 (MHC-1). Scientists believe that both the virus-induced downregulation of MHC-1 and virus-induced dysregulation of PD-L1 are key to the persistence of the virus, but little is known about how VZV regulates PD-L1 expression.
ADVERTISEMENT
SCROLL TO CONTINUE
Dallas Jones, PhD, a post-doctoral fellow at the University of Colorado School of Medicine in Aurora, Colo., and colleagues described the results of their research on the role of PD-L1 in VZV vasculopathies online on Sept. 14 in the Journal of Virology.1 The team was surprised to discover that, when VZV infects human brain vascular adventitial fibroblasts and perineurial cells (both of which are adventitial cells), it downregulates expression of not only MHC-1, but also PD-L1. The same phenomenon also occurs when VZV infects human fetal lung fibroblasts. These findings were unexpected because previous studies have demonstrated that VZV infection upregulates PD-L1 in immune and non-immune cells.
When the investigators performed quantitative RT-PCR analyses, they found no change in PD-L1 transcript levels between mock- and VZV-infected cells. This result suggested that the downregulation occurred at the post-transcriptional level. The researchers discuss the implications in their paper: "We found that PD-L1 was downregulated in the VZV-infected vascular and lung cells, raising the possibility that apoptosis is not induced in infiltrating immune cells expressing PD-1. In addition, VZV-mediated downregulation of MHC-1 occurred prior to PD-L1 downregulation, potentially preventing presentation of viral antigens to these infiltrating immune cells. Taken together, the virus-induced dysregulation of PD-L1 and MHC-1 may contribute to ineffective viral clearance and persistent inflammation, which has been observed in virus-infected arteries of patients with VZV vasculopathy." Thus, the persistent inflammation of vessels could lead to the pathological vascular remodeling that is characteristic of VZV vasculopathy. Likewise, persistent inflammation of infected lungs might promote subsequent infection of T cells followed by hematogenous virus spread.
ADVERTISEMENT
SCROLL TO CONTINUE
Flow cytometry analyses revealed that, not only did VZV-infected cells have decreased expression of MHC-1 relative to mock-infected cells, but so did adjacent uninfected cells. This concurrent downregulation of MHC-1 in uninfected bystander cells occurred at 72 hours post-infection.
The researchers conclude, "Together, our studies provide a potential mechanism by which persistent inflammation in the absence of effective viral clearance occurs in VZV vasculopathy and VZV infection of the lung. Specifically, VZV-mediated downregulation of PD-L1 in vascular cells may contribute to the persistence of immune cells in VZV vasculopathy, which secrete soluble factors that produce loss of smooth muscle cells, a thickened intima and stroke."