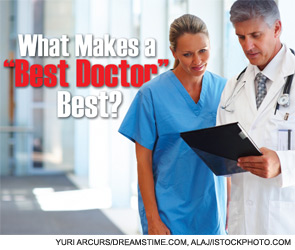 Standing in line at the supermarket, it is hard to ignore the flood of physician rankings—"Top Docs," "Best Physicians in…," "Most Influential Doctors"—that dominate magazine and newspaper covers. Yet, with the many roles and responsibilities that a physician must assume, along with the varying factors that have contributed to his or her establishment, including education, training, academia, and so forth, there is no exact formula for determining precisely what makes a "Best Doctor" best. Championing objectivity, independence, and rigorous physician selection, data analytics companies, healthcare research publishers, and consumer surveyors—including those interviewed here, Qforma, Castle Connolly Medical Limited, and Consumer Reports Health—each have their own approach in ranking physicians across the country.
You Might Also Like
Explore This Issue
February 2011
Also By This Author
Qforma: Data Crunching
Qforma, an analytics and predictive modeling company focused on the health sciences industry, analyzes physician location, practice information, patient volume, social and referral networks, hospital affiliation, prescribing and procedural activity, initial education, continuing scholarship, and persistence in academia. Kelly D. Myers, CEO of Qforma, says, "Unlike standard best-doctor lists compiled by opinion-based surveys, the Qforma analysis represent[s] an objective approach by examining data to reveal, on a local level, which physicians appear to be influential amongst their peers in their regions."
ADVERTISEMENT
SCROLL TO CONTINUE
Providing an online database that allows public access to their list of "Most Influential Doctors," Qforma utilizes their staff of mathematicians, physicists, and computer programmers in conjunction with advanced analytic technology to gather and integrate data from differing sources to identify significant trends in physician influence and valued attributes. Qforma's recent expansion of their database to include experts in chronic pain, osteoporosis, and rheumatoid arthritis marks an increasing recognition of rheumatologists and their discipline. "As data miners and analytics professionals," Myers states, "it is Qforma's business to understand the trends taking place in the health sciences industry. In recent years, rheumatology has seen incredible progress leading to breakthrough understanding of rheumatic diseases. Specialists in this area are, therefore, of particular interest. We added rheumatoid arthritis to the MID database because this chronic disease affects 1.3 million Americans."
In recent years, rheumatology has seen incredible progress leading to breakthrough understanding of rheumatic diseases. … We added rheumatoid arthritis to the MID database because this chronic disease affects 1.3 million Americans.
—Kelly D. Myers
Pleased with Qforma's inclusion of rheumatologists, Richard S. Panush, MD, professor of medicine in the division of rheumatology at Keck School of Medicine at the University of Southern California in Los Angeles, believes that this type of distinction is long overdue for rheumatologists and reflects the growing attention and stature the specialty has achieved. "I can remember when rheumatology was the boring stepsister of medical specialties," Dr. Panush says. "All the funding, publicity, and media attention went to cardiology and cancer, understandably, because there's trauma. Our [rheumatic] diseases disable, our diseases cause incredible social and economic loss, our diseases make use of people's lives."
Castle Connolly: Nominations and Interviews
Castle Connolly Medical Limited, a healthcare research and publishing firm established exclusively to identify top doctors, considers education, residency, board certification, fellowships, hospital affiliation and leadership positions, scholarly appointments, disciplinary history, and professional reputation as criteria for determining physician rank.
ADVERTISEMENT
SCROLL TO CONTINUE
The selection process begins when thousands of board-certified physicians across the United States are solicited to anonymously nominate physicians who they feel are clinically outstanding and academically relevant. Castle Connolly's physician-led research team then interviews the candidates and investigates their professional records to validate nominations, verify credentials, determine essentially which are the "best of the best," and ultimately refine the candidate pool. After a preliminary list is composed, each physician is asked to complete a professional biography form, which becomes an integral part of a selected physician's listing in Castle Connolly's Top Doctors guides, including America's Top Doctors; America's Top Doctors for Cancer; and Top Doctors: New York Metro Area. Selected physicians may also appear in certain magazines, including Redbook, Good Housekeeping, Men's Health, Women's Health, and Forbes, who partner with Castle Connolly to create a "Top Doctors" feature.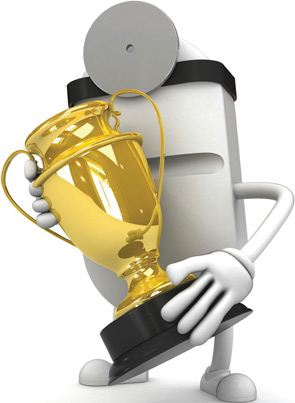 This type of publicity, however, is a double-edged sword. Ranked as a "Most Influential Doctor" in rheumatoid arthritis, a physician who preferred to remain anonymous says, "My primary expertise is lupus and has never been rheumatoid arthritis. I may be an influential figure in my area, but no one who understands what I do would call me one the best doctors for patients with rheumatoid arthritis. That is one of the many things wrong with [these] lists. They are, as USA Today admits, created for the purpose of a having a list to sell to 'corporate clients.' " With other ranking organizations noting the options to buy a "lovely plaque and hang it your waiting room" and the "commercial rather than professional interest," the business aspect of these lists detracts from their credibility, at least for physicians.
Cross-referencing with other databases to ensure accuracy is the final step in the making of a Castle Connolly "Top Doctor." William Liss-Levinson, PhD, vice president, chief strategy and operations officer of Castle Connolly, states, "If you were to look at the few other bona fide companies out there [that] have been in this business and you were to compare certain lists, you would see a great deal of overlap. The reason is because we are all getting at, from different perspectives, the same kind of thing, which is that we're all asking questions that get to the heart of who is a quality provider."
Consumer Reports: Performance Data Rankings
John Santa, MD, MPH, director of the Health Ratings Center for Consumer Reports, contends that although Consumer Reports Health hopes for improved information for the benefit of the consumer, they offer a slightly different approach to physician ratings. In October 2010, Consumer Reports Health, in conjunction with the Society of Thoracic Surgeons (STS), released its first set of physician rankings based on clinical performance data such as mortality, complication, and the degree to which medicinal and procedural guidelines were followed. Seeing this ranking as the first step in a long line, Dr. Santa says, "We did not pursue a strategy the [other] best-doctors lists pursue. My impression is that, in most cases, those lists rely on reputation. At Consumer Reports, we prefer to use more objective information than what other people think about a doctor's reputation."
You get up every day, you go to work, try to do the best you can, and if it's worthy of some recognition—great. But that clearly is the icing on the cake.
—David Borenstein, MD
While opting out of the peer-nomination process and focusing on increased data-driven analysis establishes an objectivity, it also presents difficulty in ranking other specialties, like rheumatology, where outcomes are not as measureable. Hoping to publish cross-specialty ratings, Dr. Santa urges rheumatologists to "look at what the STS has done and, within the discipline, start identifying the key performance measures that identify a good rheumatologist, and start collecting and sharing that information with other rheumatologists and physicians to hopefully arrive at something more objective in terms of performance [than reputation]."
Rheumatologists React
Until a more exact equation for defining physician quality is determined, however, these lists will likely have little bearing on physicians. Bruce Solitar, MD, clinical associate professor at NYU's Hospital for Joint Diseases and a Manhattan-based rheumatologist, says that, although certain rankings are helpful in drawing new patients to his office and are, to a degree, self-assuring, he concedes, "I don't think it makes me a better doctor because I'm on a list; I know there are many good doctors that aren't. But, my mom loves to see my name on the list." David Borenstein, MD, clinical professor of medicine in the division of rheumatology at The George Washington University Medical Center, Washington-based rheumatologist, and president of the ACR, tends to take Dr. Solitar's ambivalent approach: "It's a good thing to know that you're doing a good job, but you get up every day, you go to work, try to do the best you can, and if it's worthy of some recognition—great. But that clearly is the icing on the cake."
Christina Picciano is a writer based in New Jersey.