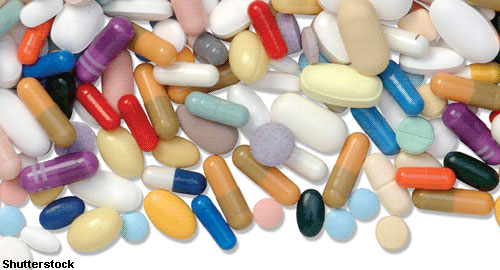 Rheumatologist Kelly Weselman, MD, FACR, recently had a patient who was struggling with pain associated with shingles. The woman was already on an opioid, but it wasn't helping. She adamantly asked for another opioid—a stronger opioid.
Also By This Author
"I explained to her that opioids weren't appropriate," says Dr. Weselman, who is also chair of the ACR's Committee on Communications & Marketing and a frequent speaker on opioid issues. "She needed a neuropathic type of pain medicine. So, I gave her something completely different, and she was OK with that because I took the time to explain why I was giving her [the medication] I was giving her."
ADVERTISEMENT
SCROLL TO CONTINUE
Amid an ongoing, national opioid crisis, rheumatologists in the U.S. find themselves struggling with how best to prescribe opioids for their patients—and how best to use alternative treatments and narcotics.
The answers aren't easy, but to Dr. Weselman, a practicing rheumatologist for WellStar Health System in Smyrna, Ga., the first alternative to simply prescribing opioids is changing the mindset that opioids are always the best answer.
ADVERTISEMENT
SCROLL TO CONTINUE
"It is important, first of all, to identify what the likely source of the pain is," she says. "There is neuropathic pain, bone pain, muscle pain, inflammatory pain. There's mechanical pain; there's psychogenic pain. Trying to get at the root of the pain is important in terms of deciding the most appropriate way to treat it."
The hunt for the underlying cause of pain can take some time, says rheumatologist Jonathan Greer, MD, president of Arthritis and Rheumatology Associates of Palm Beach, Fla. Example: A patient with an elevated calcium level may be in pain and asking for treatment. But if the patient has parathyroid gland hyperactivity, "[if] you remove the offending parathyroid gland, the calcium levels go down and the chronic pain they're experiencing goes away," he says.
"A patient may have underlying malignancy that we're not aware of," Dr. Greer adds. "And we have to maintain a proper index of suspicion where this is concerned, [because] chemotherapy may be a more appropriate treatment. Alternatively, the patient may have chronic hepatitis C infection, which can lead to chronic musculoskeletal pain. As we now have great antiviral therapies, which are potentially curative, you may be able to relieve their pain there, as well."
ADVERTISEMENT
SCROLL TO CONTINUE
Alternatives
Dr. Greer says that treating arthritis, particularly osteoarthritis (OA), has its own challenges.
"OA has no treatments that modify the course of the disease [and reverse the damage]," he says. "All the treatments out there for OA are there to help symptoms and function. … So for OA, we'll try anti-inflammatory medications. We'll try injections of corticosteroids. We'll try other non-medical, alternative therapies that can be very effective. Non-medical therapies include things, [such as] physical therapy, meditation, yoga, tai chi, which can be very, very helpful in relieving many types of chronic pain."