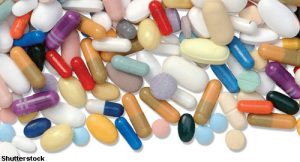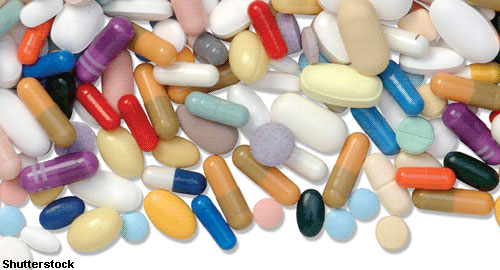 To reduce costs or as an insurance company requirement, rheumatologists may switch patients from a biologic treatment to a biosimilar. Although double-blinded clinical trials have shown biosimilar treatments to be effective and comparable to their biologic reference product, studies have revealed higher discontinuation rates with biosimilars than with the reference biologic.
This discrepancy has led some to question whether patients are discontinuing biosimilar treatments because of unwarranted concerns. This nocebo effect may be the result of negative expectations for biosimilars, as well as mistrust of healthcare systems. Although the nocebo effect has important implications in rheumatology, few interventions exist to reduce it and those that do exist have not resulted in documented positive outcomes when compared with historical cohorts.
ADVERTISEMENT
SCROLL TO CONTINUE
Juliette Petit, MD, a rheumatologist at the Hopital Saint-Antoine, Paris, and colleagues designed a nocebo intervention centered on tailored communication and led by nurses. They compared the effect of the intervention on retention rates with the retention rates of historical cohorts of patients taking biologic treatments, finding their intervention reduced the nocebo effect on non-medical medication switches from infliximab to the biosimilar infliximab-abda. The investigators published the results of their observational study online Jan. 25 in RMD Open.1
Patient Centered
The team began by investigating patients' needs and perspectives. They used these findings as the basis of an intervention of structured communication focused on building a trustful relationship between patients and nurses and ensuring consistent communication from all healthcare professionals. Next, the researchers provided the intervention to 45 patients (17 with rheumatoid arthritis and 28 with spondyloarthritis) before they received a non-medical medication switch from infliximab to infliximab-abda. The investigators then monitored patients from the time of the switch in March 2018 through August 2019, comparing their findings with a historical cohort.
ADVERTISEMENT
SCROLL TO CONTINUE
After 34 weeks, the infliximab-abda group had a retention rate of 91.2%, a rate similar to the historical cohort of patients taking the reference biologic and significantly higher than those seen in other European cohorts with similar follow-ups. At the 12-month follow-up, the retention rate for the biosimilar group was 84.5% compared with 88.4% for the historical cohort, which was similar to rates seen in three published studies of patients taking biologics. Additionally, the investigators found no difference in withdrawal-free survival in their two cohorts. Moreover, patient global scores, disease activity scores in 28 joints and Bath Ankylosing Spondylitis Disease Activity Index (BASDAI) scores were the same at baseline and one-year follow-up.