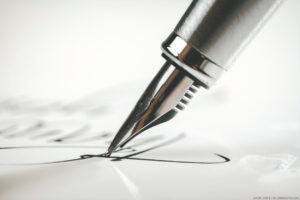 I vividly recollect asking my physics professor for a letter of recommendation. I sat in the front row of his lectures and visited his office hours most weeks in the semester. He turned me down because he was "too busy." I was devastated—and panicked about asking my next choice for letter writer.
On the plus side, this memory crops up each time I am asked to write a letter. I vowed to be a person who helps move lives forward to the best of my ability. And I know that the "too busy" excuse is not helpful.
Getting to Yes
Now, some 40-plus years later, along with my research projects, I teach two classes at Harvard: one in the Medical School and the other in the School of Public Health. I start each semester by handing out an old-fashioned business card. I tell the students, "You will need someone at some point in your brilliant future to write a letter of recommendation. Keep this card and contact me. I will write such a letter for you."
So far, about 40% of my past students have taken me up on the offer. (This next generation is so on top of things and knows when to grab an opportunity!) I also write letters for trainees who have worked in my department and early-stage investigators pursuing their first grants, as well as senior people who are deserving of recognition
awards and academic promotions.
I find a great joy in writing letters of recommendation or support. Yes, they take time to write. But the delight I find when I explore the incredibly cool things these people have done, especially trainees, and their great promise of even grander outcomes is inspiring. And then there is the joy of seeing a student or trainee take off in their chosen pathway.
I also love writing letters of support for awards to people for the brilliance they have brought to the world, especially so in rheumatology, where so many great discoveries have occurred while I have listened and watched in awe. I am honored to give voice to the recognition of these individuals' contributions to science and, ultimately, better patient care.
Would I or Should I?
My first step in writing a letter of recommendation or support is whether I can do justice to the candidate. Sometimes I can't. It may be that I don't have any background or experience with the person.