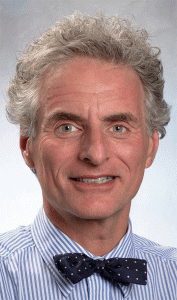 Physician Editor Simon M. Helfgott, MD, is associate professor of medicine in the Division of Rheumatology, Immunology, and Allergy at Harvard Medical School in Boston. He serves as director of education and fellowship training for the division and is actively involved in the curriculum redesign at the medical school. Dr. Helfgott says his true passion is "on the clinical side, caring for patients and teaching rheumatology to trainees." He has spent his entire career at Brigham and Women's.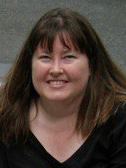 Editor Keri Losavio has been a professional editor and writer in the medical and financial fields for 20 years and joined the Wiley team in February 2014. She has written for and edited newsletters, magazines, personal memoirs, book proposals, dissertations, textbooks and more.
Associate Editors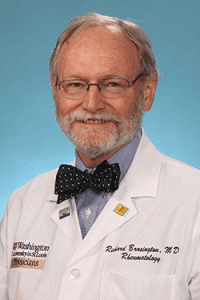 Richard Brasington, MD, is a rheumatologist and fellowship program director at Washington University in St. Louis. Dr. Brasington, who has been on the faculty at WashU for more than 15 years, attended Harvard University in Boston for his undergraduate studies, followed by medical school at Duke University in Durham, N.C. He completed his internal medicine residency and rheumatology fellowship training at the University of Iowa in Iowa City. Prior to his move to St. Louis, Dr. Brasington spent 10 years in practice at the Marshfield Clinic in Marshfield, Wis.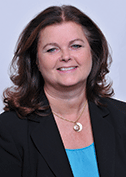 Maura Iversen, BSc, PT, DPT, SD, MPH, is the associate dean of clinical education, rehabilitation and new initiatives for Bouve College of Health Sciences; professor of physical therapy, movement and rehabilitation sciences for Northeastern University; a behavioral scientist and senior researcher in the Section of Clinical Sciences, Brigham and Women's Hospital, Harvard Medical School, Boston. She was named a Catherine Worthingham Fellow—the highest honor from the American Physical Therapy Association. She was also the recipient of a 2016–17 Fulbright Scholarship for research.
The Rheumatologist also boasts a freelance writing staff of more than 15 medical journalists, who have years of experience covering healthcare issues.