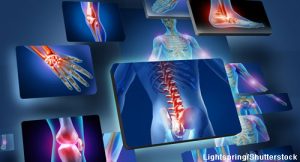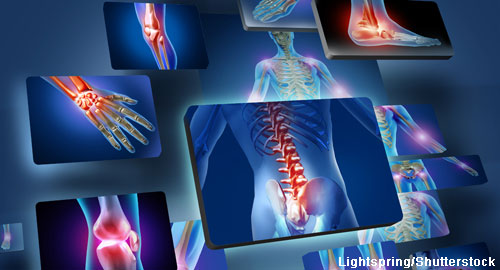 ACR CONVERGENCE 2020—Attendees at Rheumatology Top Secrets and Pearls gained new insights into the diagnosis and treatment of inflammatory arthritis, inflammatory eye conditions, giant cell arteritis and many other rheumatic diseases.
You Might Also Like
Also By This Author
Presenters Jason R. Kolfenbach, MD, associate professor of medicine and ophthalmology and director of the Rheumatology Fellowship Program, University of Colorado School of Medicine, Colorado Springs; and John H. Stone, MD, MPH, professor of medicine, Harvard Medical School, and the Edward A. Fox Chair in Medicine, Massachusetts General Hospital, Boston, shared pearl after pearl to expand attendees' clinical knowledge. Here are 10 clinical insights from their presentations.
ADVERTISEMENT
SCROLL TO CONTINUE
Inflammatory Arthritis
1. Record a disease activity score in all patients with inflammatory arthritis, Dr. Kolfenbach advised. "We know that treat to target is better than gestalt," he said. Even when associations between the patient global assessment and the physician global assessment break down, the score can still provide valuable information. Additionally, when patients have a global assessment that is larger than the physician global assessment by more than 2 cm, this could indicate higher rates of fibromyalgia, osteoarthritis and depression, Dr. Kolfenbach said.
2. Let your patient history and physical exam lead the way. Results from labs and X-rays should be extras that assist with your diagnosis and not the main guiding factors, Dr. Kolfenbach said. The exam and history are the real determiners of a diagnosis. Additionally, the rheumatologist's hands are the most powerful tool to diagnose rheumatoid arthritis (RA).
ADVERTISEMENT
SCROLL TO CONTINUE
3. Examine the feet. The feet can provide clues into RA, Dr. Kolfenbach noted. Look for anterior displacement of the fat pad, posterior tibial dysfunction or a cock-up deformity of the toes. The presence of these conditions can lead to such recommendations as better shoes, orthotics, physical therapy or a referral to a podiatrist if needed, he said.
Inflammatory Eye Disease
4. Know the difference between conjunctivitis, episcleritis and scleritis, Dr. Kolfenbach advised. If eye signs and symptoms are part of a particular condition, rheumatologists should know some basic differentials. For scleritis, 50% is usually related to connective tissue disease, such as RA or granulomatosis with polyangiitis. Less commonly, it could indicate ankylosing spondylitis or gout. On exam, scleritis will not blanch with phenylephrine and may be violaceous. For episcleritis, only about 10% is associated with connective tissue disease, such as atopy or advanced gout. In an eye exam, the eye will be sectoral and have a lack of palpebral conjunctivitis, he said.