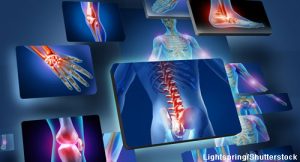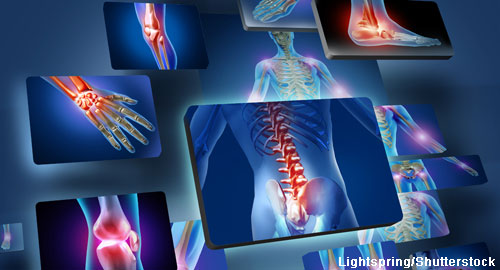 ACR CONVERGENCE 2020—Attendees at Rheumatology Top Secrets and Pearls gained new insights into the diagnosis and treatment of inflammatory arthritis, inflammatory eye conditions, giant cell arteritis and many other rheumatic diseases.
You Might Also Like
Also By This Author
Presenters Jason R. Kolfenbach, MD, associate professor of medicine and ophthalmology and director of the Rheumatology Fellowship Program, University of Colorado School of Medicine, Colorado Springs; and John H. Stone, MD, MPH, professor of medicine, Harvard Medical School, and the Edward A. Fox Chair in Medicine, Massachusetts General Hospital, Boston, shared pearl after pearl to expand attendees' clinical knowledge. Here are 10 clinical insights from their presentations.
ADVERTISEMENT
SCROLL TO CONTINUE
Inflammatory Arthritis
1. Record a disease activity score in all patients with inflammatory arthritis, Dr. Kolfenbach advised. "We know that treat to target is better than gestalt," he said. Even when associations between the patient global assessment and the physician global assessment break down, the score can still provide valuable information. Additionally, when patients have a global assessment that is larger than the physician global assessment by more than 2 cm, this could indicate higher rates of fibromyalgia, osteoarthritis and depression, Dr. Kolfenbach said.
2. Let your patient history and physical exam lead the way. Results from labs and X-rays should be extras that assist with your diagnosis and not the main guiding factors, Dr. Kolfenbach said. The exam and history are the real determiners of a diagnosis. Additionally, the rheumatologist's hands are the most powerful tool to diagnose rheumatoid arthritis (RA).
ADVERTISEMENT
SCROLL TO CONTINUE
3. Examine the feet. The feet can provide clues into RA, Dr. Kolfenbach noted. Look for anterior displacement of the fat pad, posterior tibial dysfunction or a cock-up deformity of the toes. The presence of these conditions can lead to such recommendations as better shoes, orthotics, physical therapy or a referral to a podiatrist if needed, he said.
Inflammatory Eye Disease
4. Know the difference between conjunctivitis, episcleritis and scleritis, Dr. Kolfenbach advised. If eye signs and symptoms are part of a particular condition, rheumatologists should know some basic differentials. For scleritis, 50% is usually related to connective tissue disease, such as RA or granulomatosis with polyangiitis. Less commonly, it could indicate ankylosing spondylitis or gout. On exam, scleritis will not blanch with phenylephrine and may be violaceous. For episcleritis, only about 10% is associated with connective tissue disease, such as atopy or advanced gout. In an eye exam, the eye will be sectoral and have a lack of palpebral conjunctivitis, he said.
Vasculitis/Polyarteritis Nodosa
5. Polyarteritis nodosa (PAN) involves the arteries but spares the veins, Dr. Stone said. He also shared that it does not affect the glomeruli.
ADVERTISEMENT
SCROLL TO CONTINUE
6. Classic PAN usually occurs just once. "If you get it into remission before it kills the patient or causes devastating injury, it doesn't come back," Dr. Stone said. However, that is not true for anti-neutrophilic cytoplasmic autoantibody-associated vasculitis. If PAN does return, particularly in younger patients, consider screening for adenosine deaminase 2 gene deficiency, he advised. This is usually characterized by abnormal inflammation of various tissues.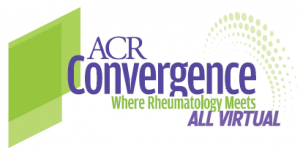 Giant Cell Arteritis
7. Don't assume that a temporal artery biopsy is the gold standard in the diagnosis of giant cell arteritis (GCA). A patient's history is the rheumatologist's scalpel, Dr. Stone said. Plus, advances in positron emission tomography imaging over the past few decades can better assist with GCA diagnosis than a biopsy. He pointed out that temporal artery biopsies have several potential downsides. For instance, they may skip lesions, the temporal arteries may not be involved, there could be inadequate biopsy length, the correct part of the artery may not be biopsied, or the pathological interpretation may be wrong. A combination of clinical information, pathology, serological data and radiology results help to form a diagnosis for GCA, Dr. Stone stated.
8. A polymyalgia rheumatica patient with persistent and unexplained hoarseness may have GCA. Dr. Stone said he has diagnosed several patients who only had a cough, sore throat and hoarseness as their potential signs of GCA. Published literature as far back as the 1980s supports this possible, but perhaps unexpected link between respiratory symptoms and GCA.1
9. Don't assume that prednisone alone is the best treatment approach for GCA patients. Some rheumatologists may assume they should stick with prednisone for GCA treatment and only use tocilizumab in GCA patients who fail prednisone, Dr. Stone stated. However, a clinical trial he led found that tocilizumab used once a week or biweekly, combined with a 26-week prednisone taper, worked more effectively for sustained glucocorticoid-free remission than a 26-week or 52-week prednisone tapering plus placebo.2 Patients with GCA also appear to have a prednisone "threshold" that tocilizumab appears to lower, Dr. Stone said. It could even permit many patients to remain off prednisone.
10. The largest risk factor for disease flare in GCA is being female. Women are three times more likely to get GCA, five times more likely to fail treatment with prednisone and 2.4 times more likely to fail treatment with prednisone plus tocilizumab, Dr. Stone said. The latter occurs even when women receive more tocilizumab per kilogram than men.2
---
Vanessa Caceres is a medical writer in Bradenton, Fa.
References
Larson TS, Hall S, Hepper NG, et al. Respiratory tract symptoms as a clue to giant cell arteritis. Ann Intern Med. 1984 Nov;101(5):594–597.
Stone JH, Tuckwell K, Dimonaco S, et al. Trial of tocilizumab in giant-cell arteritis. N Engl J Med. 2017 Jul 27;37(4):317–328.