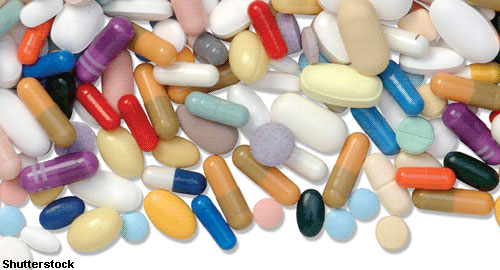 In Europe, two biosimilar treatments, Rixathon and Imraldi, are moving closer to being on the market to treat rheumatic and other diseases.
Also By This Author
Rituximab Biosimilar Approved
In June, the European Commission approved Rixathon, a biosimilar of rituximab (MabThera), for use in Europe.1 The treatment is approved for all indications of the reference product, including non-Hodgkin's lymphoma (follicular lymphoma and diffuse large B cell lymphoma), chronic lymphocytic leukemia and immunological diseases, such as rheumatoid arthritis, granulomatosis with polyangiitis and microscopic polyangiitis. The approval was based on a comprehensive development program, including analytical, preclinical and clinical data, and pharmacokinetic/pharmacodynamic profiles that show Rixathon is similar to rituximab in safety, efficacy and quality.
ADVERTISEMENT
SCROLL TO CONTINUE
The approval of biosimilar treatments in Europe is expected to broaden patient access to biologics and enable budget-constrained healthcare systems to reallocate resources to other healthcare priorities.
EMA Recommends Imraldi Approval
Imraldi, a biosimilar of adalimumab (Humira), has received a positive opinion from the European Medicines Agency's (EMA) Committee for Medicinal Products for Human Use.2 Its proposed uses include RA, juvenile idiopathic arthritis, axial spondyloarthritis, psoriatic arthritis, psoriasis, pediatric plaque psoriasis, adult and adolescent hidradenitis suppurativa, Crohn's disease, pediatric Crohn's disease, ulcerative colitis and uveitis. The European Commission will now review the application and decide whether or not to grant marketing authorization in the EU.
ADVERTISEMENT
SCROLL TO CONTINUE
The Marketing Authorization Application for Imraldi was based on data from a randomized, double-blind, 52-week Phase 3 study in patients (n=544) with moderate to severe RA despite treatment with methotrexate. Patients were randomized to receive either Imraldi or Humira. At Week 24, the ACR20 response rates were comparable: 72.4% in the biosimilar-treated group compared with 72.2% in the Humira-treated group. Safety profiles were also comparable.
At Week 24, patients treated initially with Humira (n=254) were re-randomized in a 1:1 ratio either to continue receiving Humira or switch to Imraldi. Patients already on Imraldi (n=254) continued to receive Imraldi. At Week 52, the efficacy, safety and immunogenicity profiles were comparable for all three treatment groups. No treatment-emergent issues or clinically relevant immunogenicity resulted from switching between the products.
---
Michele B. Kaufman, PharmD, BCGP
, is a freelance medical writer based in New York City and a pharmacist at New York Presbyterian Lower Manhattan Hospital.
References
ADVERTISEMENT
SCROLL TO CONTINUE