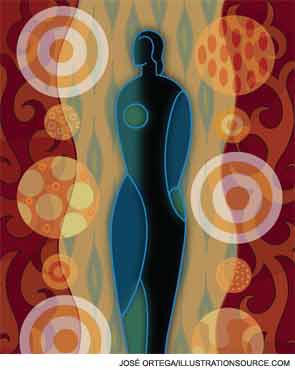 SAN DIEGO—Every year, the Rheumatology Research Foundation funds promising cutting-edge research to facilitate and accelerate understanding of fundamental questions about rheumatic diseases to ultimately advance patient care. During a special session, "Disease Targeted Research," here at the 2013 ACR/ARHP Annual Meeting, held October 26–30, participants heard from three investigators awarded funding through the Foundation. [Editor's Note: This session was recorded and is available via ACR SessionSelect at www.rheumatology.org/sessionselect.]
Risky Research
Allen C. Steere, MD, professor of medicine at Harvard University Center for Immunology and Inflammatory Diseases in Boston, who presented research findings on an innovative approach to identifying novel autoantigens recognized by T cells in RA, emphasized the critical role played by the foundation to sponsor innovative research. "This is risky research because of its complexity and newness," he said. "The Rheumatology Research Foundation is very helpful in supporting innovative, early research like this."
Dr. Steere, who is known for his work in Lyme disease, described a new method he and his colleagues are using to identify infectious agents or autoantigens in patients with RA. The method uses liquid chromatography coupled with tandem mass spectrometry (LC-MS/MS) to isolate and analyze HLA-DR–presented peptides in synovial tissue and test the peptides for immunogenicity using the matching patient's T cells. The feasibility of this approach was proved in an early RA cohort, which showed that peptides identified in inflamed synovial tissue were different from peptides found in cell culture systems. The source proteins for the peptides in the inflamed synovial tissue included candidate RA autoantigens, such as enolase, vimentin, fibrinogen, and collagen. Dr. Steere said a database of these source proteins can be used to search for peptides derived from microorganisms of interest in the pathogenesis of RA, such as Porphyromonas gingivalis.
According to Dr. Steere, in the first patient (a patient with Lyme arthritis) in whom peptides were tested for immunogenicity, he and his colleagues were able to identify endothelial cell growth factor as the first known autoantigen in Lyme arthritis and showed that the autoantigen induces T- and B-cell responses in about 20% to 30% of patients with antibiotic-refractory Lyme arthritis.
In the more recent research, he and his colleagues have shown the possibility of identifying HLA-DR–presented peptides from antigen-presenting cells in the synovial fluid or peripheral blood in RA patients, even in patients with early disease, before initiation of disease-modifying antirheumatic drugs (DMARDs). This creates the potential to explore the immunogenic T-cell repertoire early in the disease, he said.