He ended his talk saying that the future is bright regarding new treatment options that are on the horizon and entering Phase 3 clinical trials in the next years.
You Might Also Like
Explore This Issue
February 2015
Also By This Author
Assessment & Management of Interstitial Lung Disease
ADVERTISEMENT
SCROLL TO CONTINUE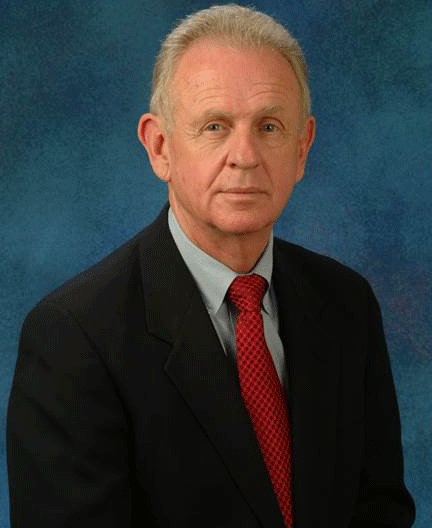 Dr. Clements
Philip Clements, MD, MPH, Professor of Medicine, David Geffen School of Medicine, University of California, Los Angeles (UCLA), Los Angeles, spoke on interstitial lung disease (ILD) in patients with SSc emphasizing that ILD occurs in patients with both limited SSc and diffuse SSc.
With evidence-based data, he highlighted predictors of progressive ILD in patients with SSc that include: 1) early disease (first five or six years of SSc); 2) presence of anti-SCL-70 antibody (antitopoisomerase); 3) greater than 20–25% fibrosis in lung fields on HRCT of chest; and 4) decline over one year in percentage of forced vital capacity (FVC) of ≥10% or % lung diffusion capacity testing (DLCO) of ≥15%. He also emphasized that significant ILD is infrequent in patients with anticentro­mere and less common in patients with anti-RNA polymerase III antibody.
ADVERTISEMENT
SCROLL TO CONTINUE
To assess patients, he suggested that all SSc patients in the first five years of disease have spirometry and diffusing capacity every six months. In patients with declining percentage of FVC, he recommends every three months during treatment. He also recommended getting the results of the predictors of progressive ILD mentioned above.
For treatment, he said cyclophosphamide (CYC) is currently the therapy of choice for patients with the following demographic and clinical features: SSc of seven years or less, at least 18 years old, percentage of FVC <75% and/or documented decline of percentage of FVC >10% or a DLCO of >15% in the last 12 months, fibrosis on high-resolution computed tomography (HRCT) involving >20–25% of any lung field, Level 2 dyspnea. This treatment approach is standard regardless of sex and diffuse or limited SSc. Table 1 lists the treatment approach at his clinic.
Table 1: Treatment Approach
Pulse CYC monthly at 600 mg/m2 for 6–12 months (assuming normal renal function).
Repeat pulmonary function testing every three months while on CYC.
After completing CYC infusions (induction), switch to mycophenolate mofetil 2–3 grams/ day orally and continue drug for several years as maintenance therapy.
ADVERTISEMENT
SCROLL TO CONTINUE
He ended his talk saying that the current approach to risk assessment will be around for a while, but that treatment may change and be eclipsed in the next five years by newer, more targeted therapies.
Primary Cardiac Involvement & Management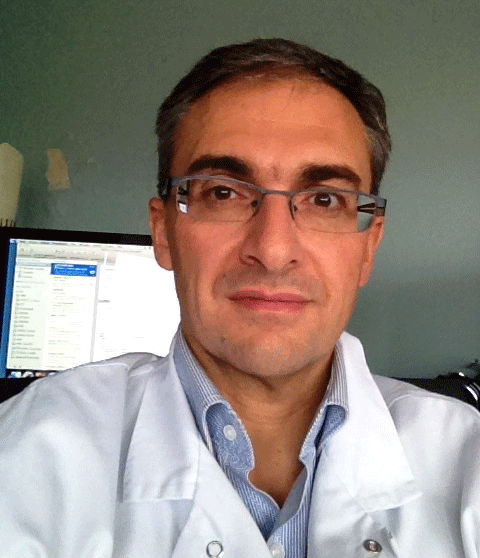 Dr. Allanore
Yannick Allanore, MD, PhD, Department of Rheumatology, Cochin Hospital, Paris Descartes University, France ended the session emphasizing the importance of the heart to life expectancy in patients with SSc and the high risk of morality in SSc due to cardiac death.