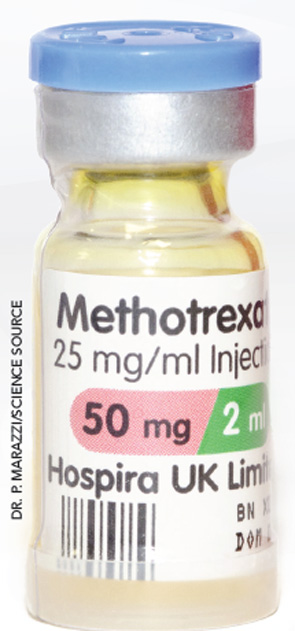 The optimal dose of MTX for most patients is between 18 mg and 25 mg per week.
BOSTON—Methotrexate is still the cornerstone of therapy for treating rheumatoid arthritis, whether in combination with other drugs or as a monotherapy. At the ACR/ARHP Annual Meeting in Boston in November 2014, two leading experts in methotrexate research shared their insights about successfully managing RA patients with this affordable, accessible medication.
"This is a fairly simple molecule that has not only changed the field of treating a number of malignancies, but has also changed the field of treating chronic rheumatic diseases, particularly RA," said Michael E. Weinblatt, MD, the Riedman Professor of Medicine at Harvard Medical School and co-director of clinical rheumatology at Brigham and Women's Hospital in Boston.