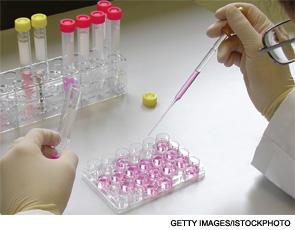 BOSTON—The Patient-Centered Outcomes Research Institute (PCORI) has supported more than a dozen musculoskeletal disease research projects since it began funding research in 2012, studies that consider the patients' needs and preferences and focus on outcomes that are important to patients. The importance of including patients as partners in research was the topic of a preconference session, ACR Clinical Research Conference: Patient-Centered Outcomes in Rheumatology, on Nov. 14 at the ACR/ARHP Annual Meeting.
ADVERTISEMENT
SCROLL TO CONTINUE
Sherine E. Gabriel, MD, MSc, at Mayo Medical School, Rochester, Minn., and founding chair of the PCORI methodology committee, said that PCORI "pays special attention to conditions that heavily burden patients, the public, families and the healthcare system." PCORI considers for funding those projects that emphasize the expectations that patients have about treatment options, the harms and benefits of options, and other therapy considerations that actually matter to patients in the real world.
The main focus of PCORI is comparative clinical effectiveness research (CER), and the projects it supports must use patient-centered outcomes research methods. This type of research seeks to address the questions that patients and their doctors have about treatment options and the outcomes of treatment. PCORI is committed to providing patients with information about which treatment choices may work best for them depending on that patient's values, circumstances and preferences.
ADVERTISEMENT
SCROLL TO CONTINUE
PCORI considers projects that are initiated by investigators who intend to include patients and other stakeholders throughout the research design and dissemination of the results. Patients and stakeholders can also seek funding for topic-specific proposals that will potentially impact practice and patient outcomes. The institute's 47 methodology standards, which highlight the importance of using appropriate methods in patient-centered research, are intended to help the applicants craft their research questions, Dr. Gabriel said.
PCORI Executive Director Joe Selby, MD, MPH, said PCORI has supported the development of the National Patient-Centered Clinical Research Network (PCORnet), a large, representative, national network for conducting clinical outcomes research that brings participants access to information.
PCORnet is intended to be a "network of networks," a secure network that can improve the speed, efficiency and use of patient-centered comparative effectiveness research. PCORI approved $93.5 million last year to support 29 clinical research data networks that together will provide access to diverse, nationally representative health information to support study designs.
ADVERTISEMENT
SCROLL TO CONTINUE
PCORnet will integrate data from 11 Clinical Data Research Networks (CDRNs), which originate in healthcare systems, such as hospitals, health plans or practice-based networks. These networks collect real-time data during patient care. PCORI is also supporting 18 Patient-Powered Research Networks (PPRNs), which are operated and governed by groups of patients and their partners who are focused on a particular condition and are interested in participating in research and sharing their own health information.
Leslie Kelly-Hall, senior vice president of policy at Healthwise, a nonprofit provider of health information and decision support tools, emphasized during the session the importance of collaboration between patients and their healthcare providers in medical decision making. Not involving patients, she said, leads to over- or undertreatment, misunderstandings and "missed opportunities for relationship." Patients want shared decision making and choices, "including doing nothing," she said.
Dr. Selby agreed. Patients and other stakeholders should be involved in topic selection and research prioritization, proposal review, design and conduct of research, dissemination and implementation of results, he said. "Patients bring a lived experience of a condition, disease or suboptimal care," he said.
Moving Beyond the Old-School Approach
Karon Cook, PhD, at the Feinberg School of Medicine at Northwestern University in Evanston, Ill., compared the "old-school approach" of research with methods now being used in patient-reported outcomes research. The NIH-sponsored Patient Reported Outcomes Measurement Information System (PROMIS) is a "great prototype" that identifies outcomes that cut across a range of diseases, she said. More than $110 million was spent to develop the program, and it "has radically changed how patient-reported outcomes are measured," she added.
PROMIS uses modern measurement theory to assess patient-reported health status and reliably measures those outcomes for both clinical research and practice. Its computer software, called Computer Adaptive Testing (CAT), has combined the advancements in measurement theory with technology so that a patient's responses to previous questions lead to automatic selection of the next questions the patient is asked. The patient is therefore queried on a minimal number of questions, but there is no loss in measurement precision. In one example, use of CAT required only 16% to 22% of time to complete compared with the time required to complete a "legacy measurement," Dr. Cook said.
Collaborative Networks of Patient Data
In his presentation about PCOR and patients as partners in research, Jeffrey R. Curtis, MD, MPH, MS, at University of Alabama at Birmingham, noted that $500 million to $800 million is required to develop a drug from bench to bedside, with most drug trials not finishing on time and only about 6% of physicians participating in the trials. "Not all questions can be answered or should be answered by traditional clinical trials, which are typically expensive and inefficient," he said.
According to Dr. Curtis, using a network like PCORnet or registry data can provide substantial cost savings for data collection, enhanced outcome assessment, more drug exposure information and information about hospitalizations, emergency department visits and outpatient care.
As an example, Dr. Curtis described his involvement in a large pragmatic trial about the live herpes zoster vaccine in RA patients using TNF therapy. The researchers used data from Medicare combined with data from the Consortium of Rheumatology Researchers of North America (CORRONA) disease registry to determine whether it was feasible to recruit 4,000 patients and to help select sites for the research. As a result, more than 12,000 potentially eligible patients were identified from the 50 largest rheumatology practices.1
A registry, such as CORRONA, "already has the data to answer a research question," he said.
---
Kathy L. Holliman, MEd, is a medical writer based in Beverly, Mass.
References