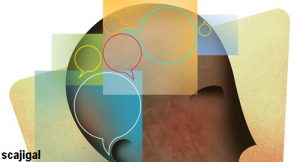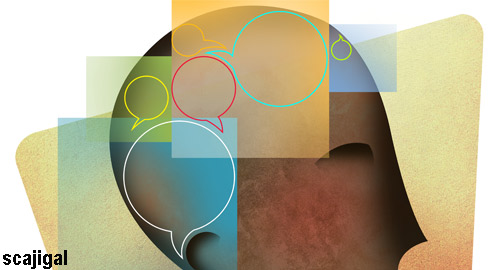 Rheumatologists are in high demand, with tight schedules and back-to-back patient visits. Often, any breaks in a rheumatologist's busy schedule are spent working with insurance companies to justify coverage for patient treatment. These realities of care are contributing to burnout, leaving rheumatologists stretched thin, emotionally drained and risking personal health.
Awareness of the burnout epidemic is helping physicians find better ways to protect themselves, and the No. 1 safeguard from burnout is to build resilience. Resilience is a way to increase one's physiological, mental and emotional capacity by withstanding stress and using that stress to one's advantage, according to Natalie Johnson, MS, a health and wellbeing consultant.
Ms. Johnson specializes in training physicians to avoid burnout. She shares three key ways a busy rheumatologist can improve their professional performance by building and maintaining resilience.
1. Practice Micro-Recovery
Just as a professional athlete needs to condition and recover to maintain optimum performance, healthcare professionals working in a high-intensity environment need regular recovery on a physical, emotional and psychological level to maintain their high-energy output.
"Micro-recovery is essential for rheumatologists because emotions are contagious, and working with patients living with chronic conditions can mean continued exposure throughout the day to intense and even negative emotions," Ms. Johnson explains. "These negative emotions can decrease overall performance, [affect] conversations and relationships in a negative way, and eventually lead to burnout."
Rheumatologists who practice self-awareness techniques and self-regulation with micro-recovery strategies can reverse negative emotions and drive positive sustainable performance. Micro-recovery strategies are quick ways to refocus, such as taking a deep breath every time you touch a doorknob.
Another micro-recovery trick: Ms. Johnson recommends taking a one- to three-minute reset in between each patient visit. This pause enables physicians to practice mindfulness rather than just automatically moving on to the next patient. "Think about the patient conversation you just left, and then reset. Mentally get ready for the next patient," she says. "This [reset] gives [the rheumatologist] time to check in on how they feel emotionally, check their mental focus and mentally prepare for the next patient."
Don't forget to laugh, because laughter is a very powerful emotional recovery tool, Ms. Johnson advises. "Saving a few funny stories, videos or statements to glance at when you are feeling emotionally drained can [provide] a quick recharge."
The key to making micro-recovery work is to be consistent and intentional.
2. Learn How to Reframe Stress
Stress can actually help rheumatologists build resiliency. Much like weight training helps build muscle, stress can help a person gain perspective and build the resiliency to withstand high levels of stress and still thrive.
"The body is perfectly capable of handling stress in a healthy way," Ms. Johnson explains. "It's our perception of stress that can affect our body and performance negatively. If a rheumatologist can reframe their perception of stress, they can change how their body responds."
To train yourself in this reframing approach, intentionally think of the positive aspects of stress. She says, "Ask yourself how this stress will help you grow: Where is the learning opportunity? How will this stress allow you to handle similar situations in the future better? Is your stress contributing to your goal of helping people feel better?"
Ms. Johnson says it's important to understand the different types of stress and how each uniquely influences physical, emotional and psychological health. This understanding can help you view stress in a more positive and useful way. Examples:
Normal stress: This stress comes from the normal stressors experienced in an average day and can be used to maintain resiliency as long as micro-recovery steps are practiced regularly;
Training stress: This stress is created intentionally, such as by pursuing academic training, taking on more responsibility in a new role or going to the gym to build muscular and aerobic capacity, with the goal of building resiliency; and
Excessive stress: This stress feels overwhelming and leads to burnout. Excessive stress affects performance negatively and, in the long term, causes negative health risks, such as hypertension and weight gain. Excessive stress decreases resiliency.
"By using cognitive reframing to perceive excessive stress as training stress, resiliency is built instead of diminished," Ms. Johnson explains.
3. Build Performance Stamina
Rheumatologists tend to work in a reactive state within their high-stress, fast-paced environments. "We have learned from physicians who have experienced burnout that pushing yourself without recovery and continuing to take on more is a sure-fire way to hit a breaking point," Ms. Johnson says.
The human body has a limit in how long it can sustain high performance. For most people, high performance begins to deteriorate after about 60–90 minutes. To sustain high performance beyond that timeframe, a person should intentionally seek micro-recovery. Without this recovery—which many physicians often try to power through without—performance decreases. The symptoms of decreased performance are lower physical energy, negative emotions, a loss in focus and disconnection from why they chose to help people in the first place.
For rheumatologists who want to improve their physical, emotional and psychological performance on the job, Ms. Johnson suggests keeping these three aspects of high performance in mind:
Use a micro-recovery strategy about every 60–90 minutes;
Pause and check in emotionally to practice self-awareness and determine how emotions are affecting your performance, your conversations with patients and your team; and
Reframe your thinking about stressful situations so that you change how your body responds to the stress.
Always think about ways to sneak in recovery moments, Ms. Johnson advises. "If you have to make a phone call, stand and stretch while you talk. If you need to have a conversation with a person, ask them to walk with you as you talk."
Most importantly, Ms. Johnson emphasizes sleep, noting that sleep is the planned recovery of the body, brain and mind. She says, "If you aren't getting enough quality or quantity of sleep, you'll notice a decrease in your performance earlier in the day, you will increase your chances of making high-risk mistakes and your resiliency will be lost."
Luckily, the healthcare industry is recognizing the value of keeping physicians healthy, balanced and resilient. "Maintaining personal health and well-being through strategies, such as cognitive reframing and micro-recovery, are becoming part of regular practices for all healthcare professionals," Ms. Johnson says.
---
Carina Stanton is a freelance science journalist based in Denver.
Multi-Page