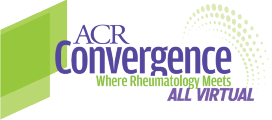 ACR CONVERGENCE 2020—Recent research findings suggest rheumatologists need to take a closer look at two gold standard autoantibodies used to diagnose seropositive rheumatoid arthritis (RA)—rheumatoid factor (RF) and anti-cyclic citrullinated peptide (anti-CCP), according to Caroline Grönwall, PhD, and Miriam Shelef, MD, PhD, who discussed Antibodies in RA: Beyond Citrullination & Back to Rheumatoid Factor at ACR Convergence on Friday, Nov. 6, 2020.
You Might Also Like
Also By This Author
How important is citrulline? Emerging evidence suggests that citrullinated proteins are one of several post-translational modifications targeted by cross-reactive autoantibodies in RA. This session reviewed new anti-modified protein antibodies (AMPAs) and considers: Is citrullination a special modification targeted by RA autoantibodies or simply the first to be characterized? Findings have importance for how we assess RA autoantibody repertoires and future diagnostics. Although RF and anti-CCP often co-exist, new evidence suggests unique risk factors for each, different timing in pre-clinical RA, different pathophysiologic roles, and both common and unique epitopes.
ADVERTISEMENT
SCROLL TO CONTINUE
Check back for our full report.