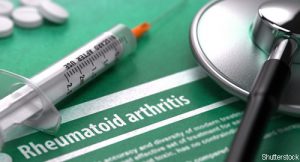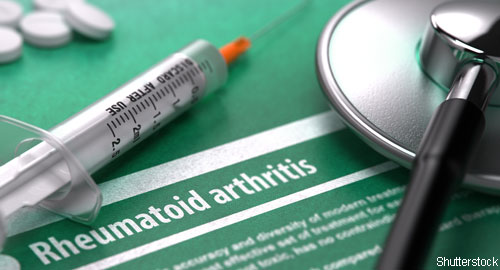 ACR CONVERGENCE 2020—Recent research findings suggest rheumatologists need to take a closer look at two gold standard autoantibodies used to diagnose seropositive rheumatoid arthritis (RA)—rheumatoid factor (RF) and anti-cyclic citrullinated peptide (anti-CCP), according to Caroline Grönwall, PhD, associate professor in the Division of Rheumatology at Karolinska Institute, Stockholm, and Miriam Shelef, MD, PhD, associate professor in the Division of Rheumatology at the University of Wisconsin-Madison School of Medicine and Public Health, where she runs a research program.
Also By This Author
Rheumatoid factor is a measure of antibodies against IgG. Anti-CCP is a surrogate for anti-citrullinated protein antibodies. These antibodies have traditionally been used to measure autoantibody status for early identification of seropositive RA.1
ADVERTISEMENT
SCROLL TO CONTINUE
During the ACR Convergence session Antibodies in RA: Beyond Citrullination & Back to Rheumatoid Factor, these investigators discussed new evidence in their respective study areas that could influence how RA antibodies are assessed and used for diagnostics and understanding preclinical RA development.
Present & New Roles for Autoreactivity to Citrullination
Dr. Grönwall leads a research team investigating how autoantibodies and autoreactive B cells contribute to the pathogenesis of human diseases like RA.
ADVERTISEMENT
SCROLL TO CONTINUE
RA is associated with antibodies to anti-citrullinated proteins, commonly known as ACPAs. Citrullination happens when a post-translational modification of the amino acid arginine to citrulline occurs. Dr. Grönwall began by discussing what is known about this autoreactivity.
ACPAs are routinely detected with a cyclic citrullinated peptide (CCP) test. Yet, peptide screenings show that each patient may have different ACPA-fine specificities (i.e., may have a particular pattern of ACPA targeting different citrullinated antigens). A range of autoantigens has been investigated—some of the favorites include citrullinated fibrinogen, vimentin, alpha-enolase, histones and collagen type II. Dr. Grönwall showed what autoreactivity profiles look like in a cohort of RA patients to demonstrate that RA patients can have their own unique profiles of ACPA-fine specificities, but pointed out glycines in many of these peptides, either in the plus one position compared with citrulline or in the minus one position.
Besides using serology and polyclonal antibodies to address autoreactivity, the Karolinska Institute research team has in collaborative efforts, used an approach working with monoclonal antibodies from single B cells in RA patients from a variety of sources, including synovial fluid, lung tissue, gingiva tissue and bone marrow, and identified approximately 30 different monoclonal ACPAs that are CCP-reactive. Methods are described in an online protocol and some monoclonal antibodies [mAbs] have been published by Steen et al. and Titcombe et al.; others are in progress.2,3,4 These monoclonal antibodies each bind to several different citrullinated peptides and are multi-reactive.