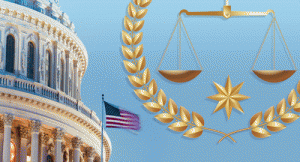 A new law in Nevada that streamlines medical licensure for physicians could help the state recruit more rheumatologists, according to a government official.1 Effective July 1, 2015, the Expedited Licensure Bill enables medical professionals who are currently in good standing in another state to obtain a license to practice medicine in Nevada within 60 days.
"We have slightly over half the number of rheumatologists that we need to have compared with the national average," says Vance Farrow, an industry specialist for health and medical services for the Nevada Governor's Office of Economic Development. "We are really in recruitment mode for fields, such as rheumatology. So [this] … is something we hope [will] be beneficial and appealing to individuals who are looking to relocate."
Farrow says the effort began two years ago and is now particularly well timed, because two new medical schools are slated to open in Nevada by 2017, which will open up with and undetermined number of jobs for physicians. Additionally, the state has the capacity to double or triple physician residencies, according to Doug Geinzer, chief executive officer of Las Vegas HEALS (Health, Education, Advocacy and Leadership in Southern Nevada).
Combined with a growing state population, Farrow says the law helps address the need for more primary care physicians, specialists and subspecialists by making it easier to lure doctors to Nevada, including professors for the new schools and front-line physicians for the growing population—physicians who might otherwise practice elsewhere.
The Nevada law applies to all medical professionals, including nurse practitioners, nurses, social workers and therapists—all of whom are increasingly becoming involved in rheumatology offices. The state is also working on graduate medical education programs and residency initiatives and incentives so that once new rheumatologists and other medical professionals arrive, they can and will decide to stay in Nevada.
Retaining "and recruiting [medical professionals] are going hand in hand," Farrow says. "They're both extremely important, and that's where we're putting our resources."
Richard Quinn is a freelance writer in New Jersey.
References
Ferraro G. Nevada governor's office of economic development unveils expedited licensure bill for medical professionals. Nevada Business. 2015 Sep 24.