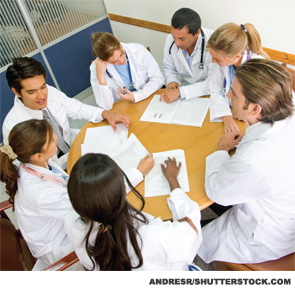 Physicians are exposed to a wide variety of cases that pique our interest. Cases that make you go home and read just a little bit more. Cases that prompt you to seek out your classmates and colleagues for further discussion, or trigger a call to someone from your past. Residents and students often ask, "Should I write this case up?" Our answer is, "Yes!"
Why do we recommend that you write up the case? Much of medical education is a clinical- or case-based exercise. Clinical cases provide context for the principles being taught. We use real cases to point out the nuance in a presentation of a particular illness or the management of a disease.
In clinical conferences, such as morning report or clinical-pathologic conferences (CPCs), we highlight the choices we make as physicians to provide the best care. Respected physicians and master clinicians at our own institutions often lead these discussions, which form the building blocks for how many of us will practice in our careers.