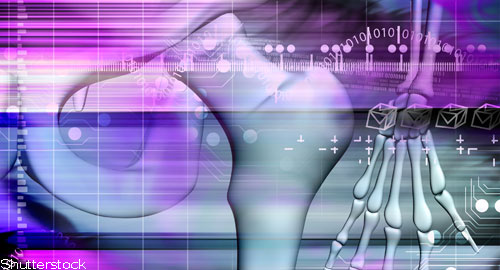 Mary Beth Humphrey, MD, PhD, FACP, is concerned that patients with rheumatic diseases who have already experienced a bone fracture are being undertreated for osteoporosis. Dr. Humphrey is a practicing rheumatologist at the Oklahoma University Health Sciences Center, director of the Rheumatology, Immunology and Allergy program within the Oklahoma University School of Medicine. She runs a lab investigating aspects of rheumatic disease, including osteoporosis and osteoimmunology.
Also by this Author
Her concern with patients being undertreated for osteoporosis is based on a series of studies that suggest:
Only a small percentage (7% in a study on vertebral fractures) of adult patients who present with fractures, such as vertebral and hip fractures, begin anti-osteoporosis medication;1 and
Anti-osteoporosis treatment goes down and incidence for hip fracture goes up when a significant news report publishes information about drug holidays or side effects of anti-osteoporosis treatment.2
"I think we are missing opportunities to treat patients who are presenting with fractures—this should be our most important group to treat," Dr. Humphrey says.
Alternatively, a recent study suggests some physicians may be overtreating patients with anti-osteoporosis medications in the absence of osteoporosis.3