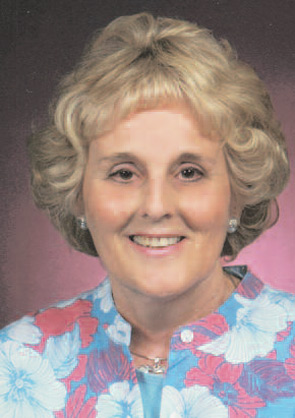 This job is all about making time. – Marilee K. Phillips, RN
Care and Compassion
Marilee K. Phillips, RN, is a little out of breath and losing her voice. She'll excuse herself several times as we talk to clear her throat, but she won't ask to reschedule. She doesn't want to say it, but there's probably no other time to do this interview. In fact, she managed to squeeze it in just before a nursing meeting she'll have to race to. In the circus of rheumatology, she's the juggler.
You Might Also Like
Explore This Issue
September 2007
Also By This Author
Master Scheduler
"This job is all about making time," she says, whispering out a direction to a coworker in between my questions. "I had three infusions scheduled today and two were two hours and one was one hour … so those were started and going well and then I had a couple phone calls. I'm recruiting for an osteoarthritis study for a new type of therapy. It requires a good deal of information and we've been busy with ads on the radio so you know we'll get hit with calls. I try to sit and call these people back in between all the infusions. That's when I'm not talking with pharmaceutical representatives or spending time with patient histories."
ADVERTISEMENT
SCROLL TO CONTINUE
It's enough to make your head spin, but Phillips has been at this for more than 30 years, so some of it is purely second nature. "You should decide what you have to do before your day starts – prepare yourself mentally. But something can also interrupt your schedule and it's always best to deal with that surprise now," she explains. "Everything else, you know how much time it needs, so get it later."
But you can't allow the rush to get it all done to take over what's important. "It's always 'How can we help this patient without spending too much time?' " notes Phillips, "But it's never about length to a patient … it's all about quality of time."
ADVERTISEMENT
SCROLL TO CONTINUE
Every day on her way to her morning shift, Phillips crosses the corner of Floyd and Gray in Louisville, Ky., then heads inside the Baptist Hospital for the 30-foot walk into the office. That length wouldn't usually be notable, says Phillips, except that she works with patients with arthritis. "We have benches along that walkway," she shares with concern.
As she strolls, Phillips could be debating whether to take on an extra study. "It's always difficult to decide," she says. "We hate to miss out on one, but sometimes you're stretching yourself too far. We have to be able to tell the pharmaceutical people no, but in a nice way. It's rare they won't budge and work with you on scheduling."
Busy from the Beginning
It seems like Phillips' own schedule has always been filled. "When I graduated, I was pregnant with our first child, and I worked up until the pregnancy was over. We moved three or four times while I was doing hospital nursing, and I took a course called New Directions For Women."