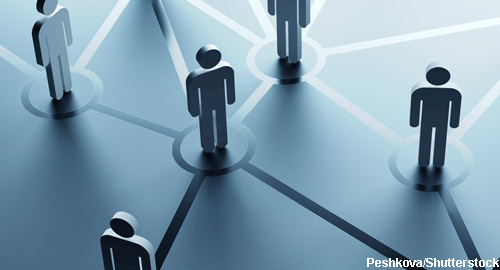 How can we build and maintain healthy social support networks? Within rheumatology, both patients and their healthcare professionals have multifaceted needs. Although many factors contribute to an individual's mental health, the effects of poor mental health are numerous. Developing healthy and robust social support networks is vital to maintaining mental health and has been found to improve it.
This year's ACR/ARHP Annual Meeting sessions offer an opportunity to learn more about approaches toward identifying mental health needs, as well as how to develop treatment, education and supportive resources.
What Matters in Patient-Provider Relationships? Values, Attitudes & Beliefs
Monday, Oct. 22, 7:30–8:30 a.m.
As part of the Daltroy Memorial Lecture series, this session sets the stage for the importance of understanding the cultural and family history to uncover patient strengths and develop integrative patient-focused care. According to the presenters, Adena Batterman, LCSW, and Jillian Rose, LSCW, MPH, history, life experiences and perspectives, informed by race, culture, ethnicity and family origin, play an important role in patient-provider relationships. The experiences and values of the patient have a profound effect on the medical encounter, approach to treatment decisions and adherence.
The Psychiatry for the Rheumatology Practice
Sunday, Oct. 21, 2:30–4 p.m.
Patient experiences can be further complicated by rheumatologic and psychiatric conditions. This session provides a review of such psychiatric conditions. According to the presenters, Daniel Albert, MD, Nicole Orzechowski, MD, and Devendra Thakur, MD, it is important for healthcare providers to understand how these conditions present, especially as consequences of such treatments as glucocorticoids. The session will address the epidemiology of psychiatric disorders by using case presentations and will conclude with a discussion of when and how to refer patients and implement emergency management.
The Empowerment Resources for Lupus Minorities
Tuesday, Oct. 23, 9–10 a.m.
Health disparities can complicate patient experiences. How can we better educate and empower patients? This session expresses the importance of using several platforms as resources to support lupus communities. According to the presenters, Sheryl McCalla, Cristina Drenkard, MD, PhD, and Karen Mancera Cuevas, MS, MPH, CHES, providers and patients need to be better educated on the different types of social support and self-management resources. Example: Social media is emerging as a cost-effective model to disseminate culturally relevant messages among hard-to-reach populations and foster social support. Additionally, the MONARCAS Program serves as a model in developing community-based lupus education programs in Spanish-speaking communities that are challenged by language barriers and limited access to care.