Conclusions
Pediatric and adult rheumatologists share the challenging task of transitioning our AYA patients and families to an adult healthcare delivery model. We can start to move the needle on improved outcomes by acknowledging emotions surrounding healthcare transition, obtaining leadership support for change and utilizing existing tools and resources to develop a structured healthcare transition process. Perhaps most importantly, pediatric and adult providers can develop a partnership in care delivery during this vulnerable time for AYA patients and their families.
Improving healthcare transition may seem like a daunting task, but do not be afraid to start small and celebrate your successes. "You don't have to see the whole staircase. Just take the first step."—Martin Luther King Jr.
ADVERTISEMENT
SCROLL TO CONTINUE
---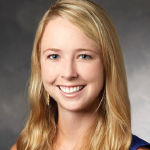 Rosemary Peterson, MD, MSCE, is a pediatric rheumatologist at Dell Children's Medical Center of Central Texas, Austin.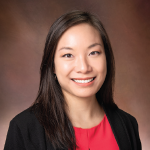 Joyce Chang, MD, MSCE, is an attending rheumatologist in the Division of Rheumatology, the Lupus Program and the Lupus Integrated Nephritis Clinic at Children's Hospital of Philadelphia.
ADVERTISEMENT
SCROLL TO CONTINUE
ACR Pediatric to Adult Rheumatology Care Transition Tools
ACR Pediatric to Adult Rheumatology Care Transition Tools
The ACR has developed toolkits to assist in the transition of young adults from their pediatric rheumatologist practice to an adult rheumatologist. These toolkits focus on two diseases: juvenile idiopathic arthritis and lupus.
References
Hazel E, Zhang X, Duffy CM, et al. High rates of unsuccessful transfer to adult care among young adults with juvenile idiopathic arthritis. Pediatr Rheumatol Online J. 2010 Jan;8:2.
Hersh A, von Scheven E, Yelin E. Adult outcomes of childhood-onset rheumatic diseases. Nat Rev Rheumatol. 2011 May;7(5):290–295.
3Son MB, Sergeyenko Y, Guan H, et al. Disease activity and transition outcomes in a childhood-onset systemic lupus erythematosus cohort. Lupus. 2016 Nov;25(13):1431–1439.
Tucker LB, Uribe AG, Fernandez M, et al. Adolescent onset of lupus results in more aggressive disease and worse outcomes: Results of a nested matched case-control study within LUMINA, a multiethnic US cohort (LUMINA LVII). Lupus. 2008 Apr;17(4):314–322.
Hersh AO, Trupin L, Yazdany J, et al. Childhood-onset disease as a predictor of mortality in an adult cohort of patients with systemic lupus erythematosus. Arthritis Care Res (Hoboken). 2010 Aug;62(8):1152–1159.
Mina R, Brunner HI. Pediatric lupus—Are there differences in presentation, genetics, response to therapy, and damage accrual compared with adult lupus? Rheum Dis Clin North Am. 2010 Feb;36(1):53–80.
Pai ALH, Ostendorf HM. Treatment adherence in adolescents and young adults affected by chronic illness during the health care transition from pediatric to adult health care: A literature review. Child Health Care. 2011 Jan;40(1):16–33.
Bitencourt N., Bermas BL, Makris UE, et al. Time to completed visit and healthcare utilization among young adults transferring from pediatric to adult rheumatologic care in a safety‐net hospital. Arthritis Care Res (Hoboken). 2020 Sep 9. Epub ahead of print.
Lawson EF, Trupin L, Hersh AO, et al. A168: Systemic lupus erythematosus in-hospital mortality risk across ages: A national estimate. Arthritis Rheumatol. 2014 Apr;66 Suppl 11:S217.
Yazdany J, Marafino BJ, Dean ML, et al. Thirty-day hospital readmissions in systemic lupus erythematosus: Predictors and hospital- and state-level variation. Arthritis Rheumatol. 2014 Oct;66(10):2828–2836.
Gabriel P, McManus M, Rogers K, et al. Outcome evidence for structured pediatric to adult health care transition interventions: A systematic review. J Pediatr. 2017 Sep;188:263–269.e215
Johnson K, Edens C, Sadun RE, et al. Differences in health care transition views, practices, and barriers among North American pediatric rheumatology providers from 2010 to 2018. J Rheumatol. 2021 Feb 1. Epub ahead of print.
White P, Schmidt A, Shorr J, et al. Six Core Elements of Health Care Transition 3.0. Washington, DC: Got Transition. The National Alliance to Advance Adolescent Health. 2020 Jul.
Clemente D, Leon L, Foster H, et al. Systematic review and critical appraisal of transitional care programmes in rheumatology. Semin Arthritis Rheum. 2016 Dec;46(3):372–379.
Sadun RE, Schanberg LE. Transition and transfer of the patient with paediatric-onset lupus: A practical approach for paediatric and adult rheumatology practices. Lupus Sci Med. 2018 Aug 13;5(1):e000282.
Stinson J, Spiegel L, Watanabe Duffy K, et al. THU0320 Development and testing of the readiness for adult care in rheumatology (RACER) questionnaire for adolescents with rheumatic conditions. Ann Rheum Dis. 2013;71:264.