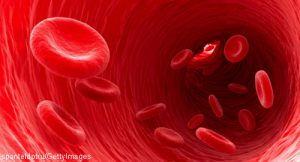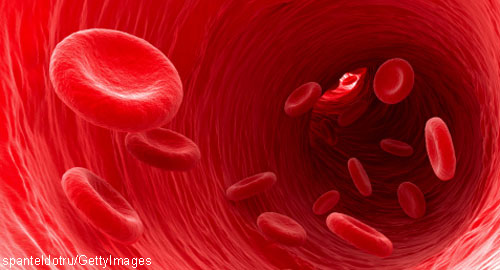 EULAR 2022 (VIRTUAL)—Described only about 40 years ago, antiphospholipid syndrome (APS) is a relatively young disease. It wasn't until 2019 that the European Alliance of Associations for Rheumatology (EULAR) published evidence-based recommendations for the management of APS in adults, and the ACR has not yet released clinical practice guidelines.1 Although progress is being made, we still have a lot of questions to answer regarding best management practices.
You Might Also Like
Explore This Issue
October 2022
Also By This Author
At the EULAR 2022, Ricard Cervera, MD, PhD, senior consultant and head, Department of Autoimmune Diseases, Hospital Clinic of Barcelona, Spain, described a holistic approach to the treatment of APS.
Clot Risk
The incidence of first thrombosis depends on multiple factors, such as the antiphospholipid antibody (aPL) profile, which is defined by the aPL type, multiple vs. single aPL positivity, apL titers and the persistence of aPL positivity on repeated measurements.1 A high-risk aPL profile is defined as the presence—on two or more occasions at least 12 weeks apart—of a lupus anticoagulant, double or triple aPL positivity, or the presence of persistently high aPL titers.
The aPL profile helps determine the risk of thrombotic and obstetric events and informs the aggressiveness of treatment. Example: The incidence of events is less than one per 100 patient-years in aPL asymptomatic carriers, but rises to seven per 100 patient-years in patients with systemic lupus erythematosus (SLE) with obstetric APS.2 The EULAR recommendations for the management of APS in a patient vary based on aPL profile, history of thrombosis or obstetric complication, coexistence of other systemic autoimmune diseases and the presence of traditional cardiovascular risk factors.1
ADVERTISEMENT
SCROLL TO CONTINUE
Primary Thromboprophylaxis
Is there anything we can do to prevent clots from occurring in the first place? A 2007 randomized controlled trial—the APLASA study—showed no protective benefit of aspirin for primary thromboprophylaxis in asymptomatic aPL-positive individuals. However, a 2014 meta-analysis of 11 studies found asymptomatic aPL-positive patients treated with long-term, low-dose aspirin (75–100 mg daily) had a 50% risk reduction for occurrence of first clot.3 This finding held true for patients with SLE and obstetrical APS.
EULAR recommends low-dose aspirin for primary thromboprophylaxis in patients who have a high-risk aPL profile, SLE or obstetrical APS. Low-dose aspirin may also be considered for those with lower risk aPL profiles.1
Would anticoagulation added to aspirin also help prevent primary thrombosis? In 2014, the ALIWAPAS trial examined low-dose aspirin vs. low-dose aspirin plus low-intensity warfarin (i.e., international normalized ratio [INR] goal of 1.5) for primary thromboprophylaxis in aPL-positive individuals with SLE or obstetric morbidity (i.e., higher risk patients).4