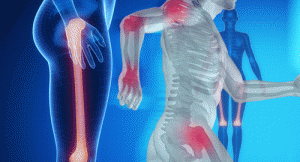 Abaloparatide-SC is a synthetic peptide analog of human parathyroid hormone-related protein (hPTHrP) with a subcutaneous (SC) delivery system currently completing Phase 3 clinical trials.1 This SC delivery system is designed to be a self-administered, daily injection for patients with postmenopausal osteoporosis at high risk of fracture.
You Might Also Like
Also By This Author
Previously, the ACTIVE Phase 3 trial data that were reported included patients attaining the primary endpoint of new vertebral fraction reduction of 86% and non-vertebral fracture reduction of 43% (the secondary endpoint), both statistically significant. Other secondary endpoints met were BMD increases at the total hip (3.44%), femoral neck (2.9%) and spine (9.2%), all statistically significant (p < 0.0001).
ADVERTISEMENT
SCROLL TO CONTINUE
Recently reported are results of ACTIVExtend, which include patients from ACTIVE having no new vertebral fractures with combined abaloparatide-SC and alendronate within six months. From the beginning of the ACTIVE trial through this trial (a 25 month duration), these patients had an 87% reduction in new vertebral fractures, a 52% reduction in non-vertebral fractures, a 48% reduction in clinical fractures and a 58% reduction in major orthopedic fractures. Over 25 months, combination-treated patients had average BMD increases at the total hip (5.5%), femoral neck (4.5%) and lumbar spine (5.5%). Adverse events included arthralgia, dyspepsia, upper respiratory infections, urinary tract infections and bone pain.
The FDA Launches New Safety Website
The U.S. Food and Drug Administration (FDA) has launched a new website for risk evaluation and mitigation strategies (REMS) at www.fda.gov/REMS called [email protected] Both the new and current site will be available until July 13, 2015, when the earlier site will be archived.2 The FDA Amendments Act of 2007 gave it authority to require REMS from manufacturers, ensuring that drug or biological product benefits outweigh their risks.3
ADVERTISEMENT
SCROLL TO CONTINUE
The new site aims to provide more up-to-date and timely information on drug safety, REMS, requirements and more. At [email protected] users can sign up to receive approved REMS alerts. Users can also go to the site for information on approved REMS, shared REMS and updated REMS.
Michele B. Kaufman, PharmD, CGP, RPh, is a freelance medical writer based in New York City and a pharmacist at New York Presbyterian Lower Manhattan Hospital.
Reference
ADVERTISEMENT
SCROLL TO CONTINUE