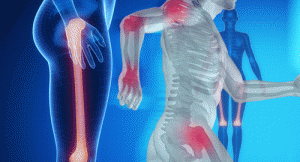 Abaloparatide-SC is a synthetic peptide analog of human parathyroid hormone-related protein (hPTHrP) with a subcutaneous (SC) delivery system currently completing Phase 3 clinical trials.1 This SC delivery system is designed to be a self-administered, daily injection for patients with postmenopausal osteoporosis at high risk of fracture.
Also by this Author
Previously, the ACTIVE Phase 3 trial data that were reported included patients attaining the primary endpoint of new vertebral fraction reduction of 86% and non-vertebral fracture reduction of 43% (the secondary endpoint), both statistically significant. Other secondary endpoints met were BMD increases at the total hip (3.44%), femoral neck (2.9%) and spine (9.2%), all statistically significant (p < 0.0001).
Recently reported are results of ACTIVExtend, which include patients from ACTIVE having no new vertebral fractures with combined abaloparatide-SC and alendronate within six months. From the beginning of the ACTIVE trial through this trial (a 25 month duration), these patients had an 87% reduction in new vertebral fractures, a 52% reduction in non-vertebral fractures, a 48% reduction in clinical fractures and a 58% reduction in major orthopedic fractures. Over 25 months, combination-treated patients had average BMD increases at the total hip (5.5%), femoral neck (4.5%) and lumbar spine (5.5%). Adverse events included arthralgia, dyspepsia, upper respiratory infections, urinary tract infections and bone pain.
The FDA Launches New Safety Website