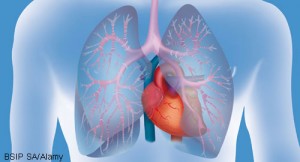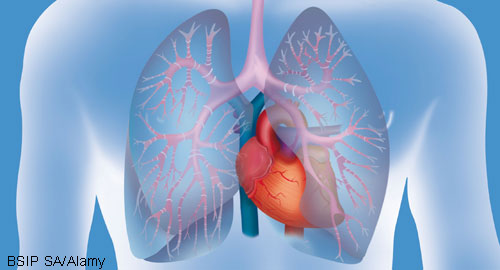 Rheumatoid arthritis (RA) is characterized by chronic inflammation in the joints. Approximately two-thirds of patients with RA have anti-citrullinated protein antibodies (ACPA), and these individuals are more likely to have an aggressive disease phenotype. Results from recent studies have suggested that citrullinated proteins may emerge in extra-articular sites and contribute to RA pathogenesis. Some investigators have suggested that the emergence of these citrullinated proteins may precede RA because ACPA can be found in the peripheral blood several years before the onset of RA. Researchers have also noted that patients with seropositive, active RA are also more likely to have inflammation in the lungs.
You Might Also Like
Also By This Author
A new study from Stockholm, Sweden, further strengthens the link between the lungs and ACPA-positive RA. Gudrun Reynisdottir, a graduate student at the Karolinska University Hospital and Institutet, and colleagues published the results of their analysis of 24 patients online on Nov. 3 in the Annals of the Rheumatic Diseases.1 They analyzed the bronchial tissue and bronchoalveolar lavage (BAL) of untreated patients with early RA who did not have concomitant lung disease. Although these patients were within a year of diagnosis, their lungs had signs of immune cell accumulation and activation. The results suggest that early inflammatory events in the lungs are a critical initiating factor for the development of ACPA-positive RA.
ADVERTISEMENT
SCROLL TO CONTINUE
"This strengthens the hypothesis that the lung plays an important role in the immunological reactions responsible for the development of ACPA-positive RA, and warrants further functional and interventional studies to address this pathogenic link," write the authors in their discussion.
None of the patients in the study had been treated with any anti-rheumatic drugs or corticosteroids, and yet ACPA-positive patients had evidence of immune activation and sub-clinical inflammation in the lungs. Bronchial samples from patients with ACPA-positive RA were enriched for both B and T lymphocytes, and both types of lymphocytes expressed activation markers. This was not the case, however, for bronchial samples from patients with ACPA-negative untreated early RA.
ADVERTISEMENT
SCROLL TO CONTINUE
"A major strength of our study is the unique study material consisting of bronchial biopsies and BAL of patients with early untreated RA with short symptom duration and no clinical signs of lung involvement," write the authors. "This material allows a detailed and sensitive characterization of lung changes, even when these are not clinical[ly] and/or HRCT [high-resolution computed tomography] evident. Previous histological studies of RA lung biopsies have only included treated patients with long disease duration and associated lung disease."
Senior investigator Anca I. Catrina, MD, PhD, is an associate professor at the Karolinska Intitutet. She wrote by e-mail to The Rheumatologist to further explain the relationship between the lung and RA.
"The lung is one among several mucosal sites in our body, where the environment—such as smoking—is challenging the host and its genes, and interferes with the local microbiome," she says. "Therefore, it is easy to find an explanation for why initiation of RA associate immunity [may] take place in the lungs."
ADVERTISEMENT
SCROLL TO CONTINUE