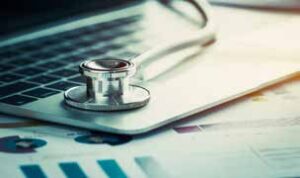 Rheumatology practices are working through new coding rules for evaluation and management (E/M) services implemented earlier this year and face ongoing coding and billing updates that can take effect with little notice. Meanwhile, the average health claim denial rate is up.1 Such hurdles can make medical practice management feel like an uphill battle.
You Might Also Like
Explore This Issue
October 2021
Also By This Author
But you don't have to go it alone, stress ACR Director of Practice Management Antanya A. Chung, CPC, CPC-I, CRHC, CCP, and ACR coding and reimbursement specialist Melesia Tillman, CPC-I, CPC, CRHC, CHA.
ADVERTISEMENT
SCROLL TO CONTINUE
Ms. Chung and Ms. Tillman work full time to support members with practice questions on a range of topics, including patient documentation, audits, coding, Medicare, HIPAA, legal and compliance questions and marketing.
Resolving Denials
Coding and billing issues represent the most common questions that practice managers, billers and even physicians ask the ACR, and many of these questions seek answers to why a claim was denied. To help find answers, Ms. Tillman speaks directly with practice managers and takes a stepped approach to help them investigate a denied claim. She starts by finding out what service was provided, then reviews the medical policy to check for any frequency limitations and to make sure all services can be billed on the same claim.
"Sometimes, a very simple coding error can result in a denial that can be corrected and resubmitted for payment," Ms. Tillman explains. For example, she says, if a practice bills for an infusion and an IV push on the same visit, the practice cannot bill for two initial codes. Instead, the infusion is the initial code and the push would be a subsequent code.
Ms. Tillman also helps investigate the diagnosis by reviewing the policy to verify all the covered diagnoses, then sending the practice manager a copy of the policy to see if any of the diagnoses are on their claim.
In Chicago, rheumatology office manager Alice P. has worked with Ms. Chung and Ms. Tillman over the years on several administrative questions, including on-site support with the transition to ICD-10 and ongoing coding and billing issues. "When I see a denial, I don't hesitate to pick up the phone and call Melesia [Tillman] because I know she has the answer I need or she will find it," Alice P. says.
ADVERTISEMENT
SCROLL TO CONTINUE
It's not uncommon to receive a denial from an insurance company with no explanation as to why, and spending time trying to figure out the issue with the insurance company can send you in circles with no solution, she notes. "My relationship with the ACR over the years to seek out assistance with any new [administrative] issue that comes up has not only saved me time and sanity, it's also saved our patients from having to wait to get the treatments they need for their chronic health conditions."