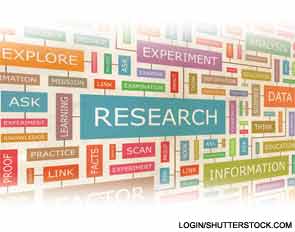 The ACR is excited by the fantastic lineup of investigators from a variety of disciplines who are a part of the ACR Basic Research Conference and Clinical Research Conference on Friday, October 25, and Saturday, October 26, in San Diego, before the 2013 ACR/ARHP Annual Meeting.
ADVERTISEMENT
SCROLL TO CONTINUE
Beyond Germline Genetics: New Perspectives on Rheumatic Disease Predisposition
The Basic Research Conference will focus on understanding how susceptibility for rheumatic diseases can arise from alterations in gene expression or cellular phenotype, due to mechanisms other than variations in the underlying germline DNA sequence. These presentations will embrace evolving concepts of epigenetics and the range of associated molecular mechanisms. The emphasis will be on the development of rheumatic diseases, such as rheumatoid arthritis, lupus, vasculitis, osteoarthritis, and spondylarthropathies, and how these inherited changes affect cartilage, bone, and periarticular tissues, as well as disease-characteristic innate and adaptive immune abnormalities. Underlying principles and evidence demonstrating the inheritance of susceptibility by factors outside of the genetic encoding sequences will be discussed, along with the molecular factors and regulatory organizing factors responsible for these epigenetic pathways. Speakers will address disease states that arise separately from the influence of genetic independent variants, and will ask attendees to consider why genetically identical individuals may display differences in phenotype and disease discordance.
Preclinical Rheumatic Disease
There are established and emerging data that many autoimmune diseases have a significant period of time of detectable autoimmunity and inflammation before the first clinically apparent signs of disease appear. This period is termed "preclinical" disease, and this day-and-a-half session promises a comprehensive review of current thinking about preclinical rheumatic disease, how we can identify those at risk, and how we can use that knowledge to prevent these diseases and the organ damage they cause. The Clinical Research Conference will cover multiple aspects of preclinical rheumatic diseases and a range of diseases, including RA, lupus, and spondylitis, and even other autoimmune diseases like type I diabetes. There will also be discussion about novel approaches to understanding initial triggers of autoimmunity, such as mucosal inflammation and the microbiome. In addition, speakers will discuss some of the potential public-health benefits and challenges related to preventive approaches to rheumatic diseases. Having all of these research leaders together in this setting should lead to some thought-provoking discussions and new insights into how we may approach the research and treatment of rheumatic diseases in the near future.
ADVERTISEMENT
SCROLL TO CONTINUE
Space is limited, so plan to register early, as you do not want to miss the opportunity to attend one of these offerings!
Visit www.ACRAnnualMeeting.org to register and view program information.