The Foundation also seeks to ensure a diverse and highly trained workforce by offering the Paula de Merieux Fellowship Training Award. This award is given annually to an under-represented minority or woman within rheumatology.
With only one board-certified pediatric rheumatologist for every 220,000 children, pediatric rheumatology is also an area of great need in the U.S. For this reason, the Foundation offers the Pediatric Visiting Professorship, providing support for a board-certified professor of pediatric rheumatology to visit an academic institution that lacks expertise in the field. In 2016 alone, six pediatric rheumatology professors visited universities where students would otherwise not have gained exposure to pediatric rheumatology. The Foundation's Pediatric Research Award also supports interest in the field by providing outstanding pediatric rheumatology fellows with the opportunity to present an abstract at the ACR/ARHP Annual Meeting.
ADVERTISEMENT
SCROLL TO CONTINUE
The Power of a Mentor
The Foundation and the ACR recognize the importance of mentorships and networking in a young rheumatologist's career. That is why they offer several opportunities for students, residents and fellows to learn from the best in the field.
Every year, the ACR hosts the Rheumatology Research Workshop for rheumatology fellows. During this weekend, fellows present their abstracts to established investigators to gain valuable feedback on their work. The event is held in conjunction with the Foundation's Investigators' Meeting, where Foundation-funded investigators present progress reports on their innovative research. By holding the events simultaneously, the ACR and Foundation are able to provide a great environment for collaboration and partnerships between early career and established investigators.
ADVERTISEMENT
SCROLL TO CONTINUE
The Foundation's Preceptorship program also provides an essential opportunity for mentorships. Preceptorships are available to students, health professionals, and residents who are interested in working alongside an established professional in the field. The full-time, real-world learning experiences range from four weeks to one year and have proved successful in encouraging students and residents to choose rheumatology.
The Impact of Your Support
The work to secure the future of rheuma­tology would not be possible without a strong partnership between the ACR and the Foundation, and generous contributions from rheumatologists, rheumatology health professionals, patients and corporate supporters. On behalf of the Foundation and the ACR, we thank all who have supported these efforts. Together, we will ensure a bright future for our patients and our specialty.
---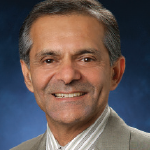 Sharad Lakhanpal, MBBS, MD, is in private practice at Rheumatology Associates and a clinical professor of internal medicine at the University of Texas Southwestern Medical School, both in Dallas, where he has lived and worked since 1986. He is also the 80th president of the ACR (2016–17).
ADVERTISEMENT
SCROLL TO CONTINUE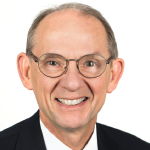 Eric L. Matteson, MD, MPH, is the president of the Rheumatology Research Foundation and chair of rheumatology at the Mayo Clinic, Rochester, Minn.