SAN DIEGO—At the 2017 ACR/ARHP Annual Meeting in San Diego in November, the ACR and the ARHP honored a group of distinguished individuals who have made significant contributions to rheumatology research, education and patient care. This month, The Rheumatologist speaks with the ARHP winners about their individual contributions. In addition, we profile the new class of fellows.
You Might Also Like
Explore This Issue
January 2018
Also By This Author
ARHP President's Award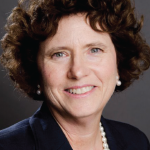 Karen Smarr, PhD
Psychologist/Research Compliance Officer, Harry S. Truman Memorial Veterans Hospital, Columbia, Mo.
ADVERTISEMENT
SCROLL TO CONTINUE
Background: What hasn't Dr. Smarr accomplished in her field? She's co-authored more than 40 peer-reviewed publications and book chapters. She's served on the editorial board of Arthritis Care & Research. And, of course, she's a former ARHP president. But even with the accolades of a full career behind her, there's something different about the ARHP President's Award.
"This is a very special honor for me and I'm grateful for the opportunities I've been afforded to grow personally and professionally while working as a volunteer and leader in [the] ARHP," she says. "This a wonderful time in my career. I'm grateful for the many friendships I've made since getting more involved in the work of the College."
ADVERTISEMENT
SCROLL TO CONTINUE
Dr. Smarr currently serves as a licensed counseling psychologist and health services researcher, in line with her career focus on health psychology and arthritis rehabilitation. She's participated in a research program focusing on psychological interventions for patients with rheumatoid arthritis (RA). And she's conducted randomized controlled trials examining the effects of interventions on managing pain, stress and depression, as well as medical cost offset.
More recently, her work involves translating a clinic-based program online. Specifically, she studied an online self-management tool for patients with rheumatoid arthritis, called RAHelp.org, which included professional, phone-supported weekly sessions and communication via an online community.
Q: What is it about rheumatology that keeps you so engaged?
ADVERTISEMENT
SCROLL TO CONTINUE
A: My passion to continue to advance rheumatology by expanding the roles and opportunities for health professionals to provide optimal clinical care of all persons with rheumatic disease.
Q: What should rheumatologists know about the intersection of psychology and arthritis?
A: Rheumatologists must know that depressive symptoms and other manifestations of psychological distress commonly appear in persons with arthritis, especially for persons newly diagnosed. Rheumatologists must ask questions related to mood, psychological well-being and quality of life, and refer as indicated.
Q: You've transitioned much of your work online. How important has the Internet been to advances in your efforts?