The Rheumatology Research Foundation and the ACR are committed to advancing the future of rheumatology to support patients living with rheumatic diseases. These organizations are focused on addressing one of the most critical issues facing patients and rheumatology today—the growing shortage of rheumatology professionals.
The ACR's 2015 Workforce Study revealed the dire need for support and expansion of training in rheumatology. The study estimated that by 2025, a shortage of 3,845 rheumatologists will exist in the U.S. This is a sharp increase from the projected shortage of 2,576 rheumatologists that was estimated in the 2005 ACR Workforce Study. With more people being diagnosed with rheumatic diseases and many rheumatologists approaching retirement, it's crucial that we find ways to encourage students and residents to choose rheumatology as their specialty.
ADVERTISEMENT
SCROLL TO CONTINUE
The Foundation and the ACR are working to secure the future of rheumatology by recruiting and training the next generation of rheumatology professionals, particularly in geographic areas and demographics that face the greatest need. By funding education and training, developing opportunities for mentorship and increasing the number of rheumatology fellowships nationwide, the Foundation and ACR are committed to making sure qualified rheumatology experts will be available to care for the estimated 67 million adults who will have doctor-diagnosed arthritis by 2030.
Recruiting & Training the Next Generation
For fiscal year 2018, the Foundation has committed more than $10 million to rheumatology research and training. About half of those awards will support efforts to recruit and train tomorrow's rheumatology professionals. Awards are available for potential rheumatology professionals in all career stages, from students just learning about rheumatology to residents with a hint of interest in the field to experienced health professionals wanting to better serve their patients who have rheumatic diseases.
ADVERTISEMENT
SCROLL TO CONTINUE
Education and training awards and fellowship training awards offer an opportunity to attend and present abstracts at the ACR/ARHP Annual Meeting. Preceptorships provide a one-on-one real-world learning experience with an established mentor in the field. To keep the brightest minds engaged in rheumatology, funding is also available for early, mid-career and experienced investigators to pursue research that advances discoveries in the field.
Filling Gaps in Care
Some regions are especially affected by the shortage of rheumatology professionals, meaning that patients in those areas must drive hours or wait months to see a rheumatologist. In an effort to increase access to care for all patients, some Foundation awards are specifically dedicated to recruiting more rheumatology professionals in these areas. ACR/ARHP Annual Meeting scholarships are available for students and residents from underserved states, and the new Fellowship Training Award for Workforce Expansion provides fellowships for training programs that have been unable to fill all of their slots due to funding constraints.
The Foundation also seeks to ensure a diverse and highly trained workforce by offering the Paula de Merieux Fellowship Training Award. This award is given annually to an under-represented minority or woman within rheumatology.
ADVERTISEMENT
SCROLL TO CONTINUE
With only one board-certified pediatric rheumatologist for every 220,000 children, pediatric rheumatology is also an area of great need in the U.S. For this reason, the Foundation offers the Pediatric Visiting Professorship, providing support for a board-certified professor of pediatric rheumatology to visit an academic institution that lacks expertise in the field. In 2016 alone, six pediatric rheumatology professors visited universities where students would otherwise not have gained exposure to pediatric rheumatology. The Foundation's Pediatric Research Award also supports interest in the field by providing outstanding pediatric rheumatology fellows with the opportunity to present an abstract at the ACR/ARHP Annual Meeting.
The Power of a Mentor
The Foundation and the ACR recognize the importance of mentorships and networking in a young rheumatologist's career. That is why they offer several opportunities for students, residents and fellows to learn from the best in the field.
Every year, the ACR hosts the Rheumatology Research Workshop for rheumatology fellows. During this weekend, fellows present their abstracts to established investigators to gain valuable feedback on their work. The event is held in conjunction with the Foundation's Investigators' Meeting, where Foundation-funded investigators present progress reports on their innovative research. By holding the events simultaneously, the ACR and Foundation are able to provide a great environment for collaboration and partnerships between early career and established investigators.
The Foundation's Preceptorship program also provides an essential opportunity for mentorships. Preceptorships are available to students, health professionals, and residents who are interested in working alongside an established professional in the field. The full-time, real-world learning experiences range from four weeks to one year and have proved successful in encouraging students and residents to choose rheumatology.
The Impact of Your Support
The work to secure the future of rheuma­tology would not be possible without a strong partnership between the ACR and the Foundation, and generous contributions from rheumatologists, rheumatology health professionals, patients and corporate supporters. On behalf of the Foundation and the ACR, we thank all who have supported these efforts. Together, we will ensure a bright future for our patients and our specialty.
---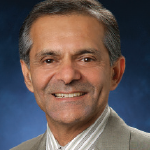 Sharad Lakhanpal, MBBS, MD, is in private practice at Rheumatology Associates and a clinical professor of internal medicine at the University of Texas Southwestern Medical School, both in Dallas, where he has lived and worked since 1986. He is also the 80th president of the ACR (2016–17).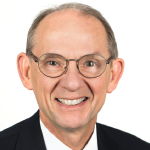 Eric L. Matteson, MD, MPH, is the president of the Rheumatology Research Foundation and chair of rheumatology at the Mayo Clinic, Rochester, Minn.