Explore This Issue
May 2013
Also By This Author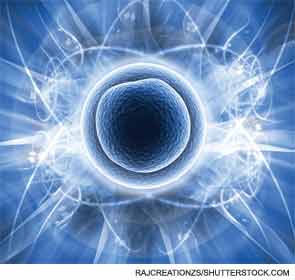 SNOWMASS, COLO.—"We are currently in the era of biologics," said Gary S. Firestein, MD, dean and associate vice chancellor of translational medicine at the University of California San Diego School of Medicine in La Jolla, Calif., at a session titled, "Primer on Signaling," here at the ACR Winter Rheumatology Symposium, held January 26–February 1, 2013. "The next wave of therapeutics will most likely focus on small molecules," including kinase inhibitors, which affect signal transduction, he says. There are many pros and cons with these molecules, and the research is ongoing. As with many therapeutics used for rheumatic disease, the task for clinicians is to weigh the potential benefit against potential toxicities.
ADVERTISEMENT
SCROLL TO CONTINUE
Signal Transduction
Signal transduction is a communication system that relays information from the environment to the interior of a cell so it can appropriately respond to stresses, Dr. Firestein said. Kinases are enzymes that participate in signaling cascades that affect cell functions such as mRNA transcription and stability and protein production and stability.
The therapeutic application of kinase inhibitors is under investigation in diverse signaling pathways: examples include mitogen-activated protein kinases (MAPK), Janus kinase (JAK), and spleen tyrosine kinase (Syk). In general, these pathways are systems that sense the environment through a cytokine receptor or immunoreceptor, and via adaptor molecules, initiate a series of events that alter cell function, Dr. Firestein said. Kinases amplify signals by increasing function in an enzymatic cascade.
ADVERTISEMENT
SCROLL TO CONTINUE
Big Interest in Small Molecules
Altered cellular signaling is associated with chronic inflammatory disease, and understanding these intracellular pathways might lead to new approaches for treatment, including the use of orally bioavailable small molecules that regulate cytokine function and production.1 Small molecule tyrosine kinase inhibitors such as imatinib and erlotinib are of particular therapeutic interest in cancer because they have broad specificity that probably contributes to efficacy, Dr. Firestein noted, adding that they are also oral and less expensive to produce.
One drawback with small molecules is the potential for toxicity and "off-target" effects compared with antibodies. They are chemically derived, and can effectively block a targeted enzyme, but they also may affect other cellular proteins and cause unexpected side effects. This prompts the question about the importance of selectivity and the best location in the pathway to intercede, Dr. Firestein said. "Do we want to go high in the signaling cascade so there are more pathways affected, but also more toxicity, or farther down where it is more tightly targeted but less likely to work?" he posed.