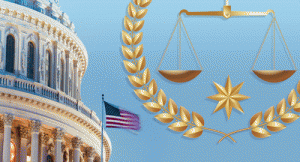 A Congressional proposal to streamline the audit process of the Centers for Medicare & Medicaid Services (CMS) is being hailed by a leading rheumatology policy expert as a good step forward—but only a first step.
You Might Also Like
Also By This Author
The Audit & Appeal Fairness, Integrity, and Reforms in Medicare (AFIRM) Act of 2015 would speed up the Recovery Audit Contractor (RAC) appeal process, shorten look-back periods, increase transparency and allow licensed attorneys to serve as Medicare magistrates to adjudicate certain appeals. The proposed legislation, which was passed by the U.S. Senate Committee on Finance in June, is sponsored by Sen. Orrin Hatch (R-Utah) and Sen. Ron Wyden (D-Ore.).1
ADVERTISEMENT
SCROLL TO CONTINUE
"The RAC process has been so onerous that pretty much any step in the right direction will be welcome," says Sean Fahey, MD, a member of the ACR's Government Affairs Committee and president of the North Carolina Rheumatology Association. "But we feel this is just the first in-road to hopefully making this process more fair."
Dr. Fahey says the ACR supports measures to streamline the audit process, but it's important to wait until a final version of the proposed bill before deciding the next step. He adds that although the audit process doesn't affect a large number of individual rheumatologists, those it does affect are severely affected.
ADVERTISEMENT
SCROLL TO CONTINUE
"For solo practitioners or small groups especially, a RAC process can be disastrous," he adds.
Another major issue created by the RAC process is the potential to alter care delivery by making physicians question their decisions for fear of being second-guessed later, Dr. Fahey says.
"In the same way that lack of tort reform can alter your approach to a defensive standpoint, when issues come up with therapeutic or diagnostic options that could be subject to audit later, [RAC] makes [doctors] a little gun-shy," he adds. "It's yet another reminder that Big Brother is watching."
ADVERTISEMENT
SCROLL TO CONTINUE