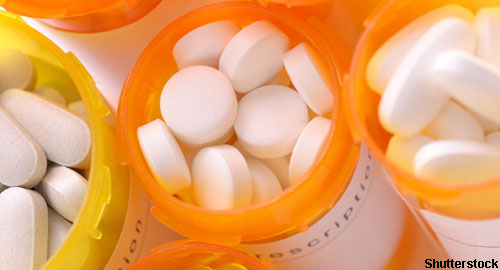 New research has linked alendronate to reduced cardiovascular death in hip fracture patients. Also the
U.S. Food and Drug Administration
(FDA) approved subcutaneous tocilizumab for treating polyarticular juvenile idiopathic arthritis (PJIA) in patients age 2 and older.
Alendronate May Benefit the Heart
In a recent study, alendronate was linked to a reduced risk of cardiovascular death, myocardial infarction and stroke in hip fracture patients.1 These reductions occurred within 10 years after the hip fracture.
Also By This Author
The study enrolled 34,991 patients with new hip fractures from 2005–2013 and followed them until late 2016. Of these patients, 13% received osteoporosis treatment during follow-up.
ADVERTISEMENT
SCROLL TO CONTINUE
Alendronate use was associated with a 67% lower risk of one-year cardiovascular death and a 45% lower risk of myocardial infarction. Additionally, alendronate use was associated with an 18% reduced risk of stoke within five years and a 17% reduced risk of stroke within 10 years.
FDA Approves Tocilizumab for Juvenile Arthritis
On May 14, the FDA approved the subcutaneous formulation of tocilizumab (Actemra) for treating active polyarticular juvenile idiopathic arthritis (PJIA) in patients age 2 and older. Tocilizumab can be given as monotherapy or in combination with methotrexate in patients with PJIA. In 2013, tocilizumab was approved for these patients, but in only an intravenous formulation.
ADVERTISEMENT
SCROLL TO CONTINUE
JIA affects approximately 100 in every 100,000 children, 30% of whom have PJIA. This approval is based on data from the JIGSAW-117 study. This 52-week, open-label, multicenter, Phase 1b pharmacokinetic/pharmacodynamic bridging study was designed to determine the appropriate dosing regimens of subcutaneous tocilizumab for a range of children's body weights.
Fifty-two PJIA patients, ranging in age from 1–17 years old, were enrolled in the study. Previously, these patients had inadequate responses or were intolerant to methotrexate. Patients could be tocilizumab naive or receiving intravenous tocilizumab with adequate disease control. Patients were given doses based on body weight: PJIA patients weighing less than 30 kg received 162 mg tocilizumab every three weeks, and PJIA patients weighing more than 30 kg received 162 mg tocilizumab every two weeks. Model-computed pharmacokinetic/pharmacodynamic parameters and safety were assessed.
The safety profile was similar to intravenous tocilizumab. However, patients using subcutaneous tocilizumab had more injection site reactions and neutropenia. Injection site reactions were reported in 29% of patients, but were mild in severity, none requiring treatment withdrawal or dose interruption. A decrease in neutrophil counts below 1×109/L occurred in 15% of patients and was more frequently observed in the patients weighing less than 30 kg (26%) compared with patients who weighed 30 kg or more (4%).