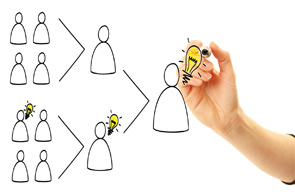 The ACR Benchmark Survey will help rheumatology practices improve their performance and stay competitive.
The ACR is working toward the continuous and systematic process of identifying, analyzing, and adapting the industry's best practices that will lead you and your practice to superior performance.
To that end, this month the ACR sent out the 2012 rolling benchmark survey to all U.S. ACR members and their practice administrators. This comprehensive study is being conducted to determine benchmarks for rheumatology in an era of increased numbers of uninsured and underinsured patients in the general population, increased chronic and musculoskeletal diseases, and an expanding population of aging citizens.
Our request for practice-management data is specific and detailed for information that will assist newly practicing rheumatologists and guide established practices on how to stay competitive in this changing market. This survey aims to identify potential problem areas in practice management, such as gaps in practice flow, and to establish best practices to improve your bottom line.