In addition to the clinical aspect of collaboration in Ethiopia, we have engaged with many other community organizations working with the people of Ethiopia to improve health and the quality of life. They exhibit extraordinary dedication and exemplify characteristics that inspire the faculty and students participating in the immersion. Organizations that focus on women and child health, clinics that provide life-changing opportunities for young people with spinal tuberculosis, community-based compounds that develop self-sustaining life resources and cooperatives that train individuals with disabilities to make glasses to improve the sight of others demonstrate the power of commitment and compassion.
Summary
The experience of working with the physical therapists and other organizations in Ethiopia is life changing. Collaboration in learning, sharing best-practice guidelines based on patient diagnoses and culture, mentoring students in current practice in a developing country, and recognizing common goals of providing best outcomes for our patients forms a professional bond that strengthens the global vision of physical therapy.
ADVERTISEMENT
SCROLL TO CONTINUE
---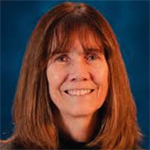 Mary E. Christenson, PT, PhD, is an associate professor at the School of Physical Therapy, Regis University in Denver. She has been a member of the ARHP for about 30 years.
References