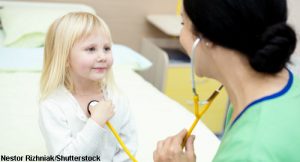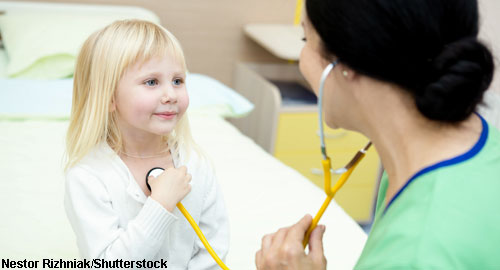 Pain is processed in the brain, but it isn't "all in your head," according to recent research, which found a combined physical, psychological and social connection to how a person experiences pain.1
You Might Also Like
Also By This Author
Children living with chronic conditions, such as juvenile idiopathic arthritis, likely experience pain differently from adults. Their brains are still developing. Example: In a study of pain experienced by young patients with polyarticular arthritis, 76% reported frequent pain despite the successful suppression of inflammation with methotrexate, tumor necrosis factor alpha inhibitors or both.2
ADVERTISEMENT
SCROLL TO CONTINUE
Added to this experience are the social experiences of children and adolescents, which further influence how their pain is processed. Recognizing the multi-faceted aspects of pediatric pain, pediatric care providers working in pain management, psychology and physical and occupational therapy are collaborating to apply a bio-psycho-social understanding of pain. This approach is an interdisciplinary model for pediatric pain management, according to Eugene Kim, MD, chief of the Division of Pain Medicine, Children's Hospital Los Angeles, and Alvina Rosales, PhD, clinical psychologist at the Division of Pain Medicine, Children's Hospital Los Angeles.
The Bio-Psycho-Social Pain Management Model
The bio-psycho-social model of pain illustrates how complex the pain experience is. Dr. Kim says, "Pain is a physical experience that may result from direct trauma to the body, and/or from psychological stress or trauma. Not every person feels injuries and trauma the same way."
ADVERTISEMENT
SCROLL TO CONTINUE
Example: Psychologically, if a person sustained a paper cut while holding a winning lottery ticket, their pain would be experienced differently than if they sustained the same paper cut while holding an overdue bill.
A person's surroundings may also play a role in how they experience pain. "Socially, a teenager may experience pain differently when with his friends vs. at home," he says.
To treat pain, Dr. Kim says the goal is to "assess and address all of these different areas in order to make the biggest impact."
ADVERTISEMENT
SCROLL TO CONTINUE
An Interdisciplinary Approach to Pediatric Pain
For children and adolescents with chronic conditions, Dr. Kim works closely with a team of clinical psychologists, including Dr. Rosales, and physical and occupational therapists to address a patient's pain. Together, each interdisciplinary role within the treatment represents the bio-psycho-social model of pain management.
"Each team member uses his or her area of expertise to affect the patient in different, but highly complementary ways to improve their functioning," Dr. Rosales says. Example: Dr. Kim's treatment may focus on pharmacological approaches to alleviate pain, enabling patients to tolerate physical and occupational therapies. In turn, occupational and physical therapists work more effectively on restoring function and strength within the targeted areas.